Haunted Locations to Visit with a Group in Orlando
When you think "haunted," you may not immediately think "Orlando," especially when Halloween Horror Nights isn't up and running. But Orlando has plenty of Victorian and turn-of-the-century buildings that may boast a spirit or two. Add a twist to your next trip with your friends, sports team, or school marching band by putting some of Orlando's most haunted locations on your itinerary.
Whether you want to visit Lake Lucerne, Greenwood Cemetery, or historic Church Street, Falcon Charter Bus can help your group get there. Just give us a call at 407-274-9808 to book a bus rental with reclining seats, panoramic windows, and optional amenities like WiFi. Your professional driver can then take you to exciting, spooky destinations like the ones below.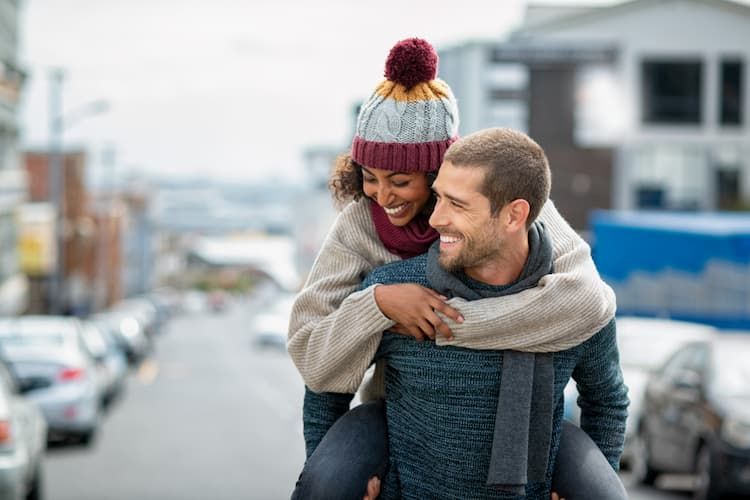 Lake Lucerne
Although Lake Lucerne isn't huge, it is surrounded by historic homes that date back to the late 1800s, like the charming Dr. Phillips House. This makes the lake a popular destination for people who love Victorian architecture, and it may be why the lake boasts its very own ghost. The Lady in White, a woman dressed in 19th-century garb, sometimes appears beneath an old oak tree by the lake before disappearing into the night.
Even if you don't catch a glimpse of The Lady, you can still treat your group to a wedding, a brunch, or a meeting in the Dr. Phillips House. You can also stay overnight in one of the Victorian-style rooms when you book an event and see if that prompts any ghosts to appear.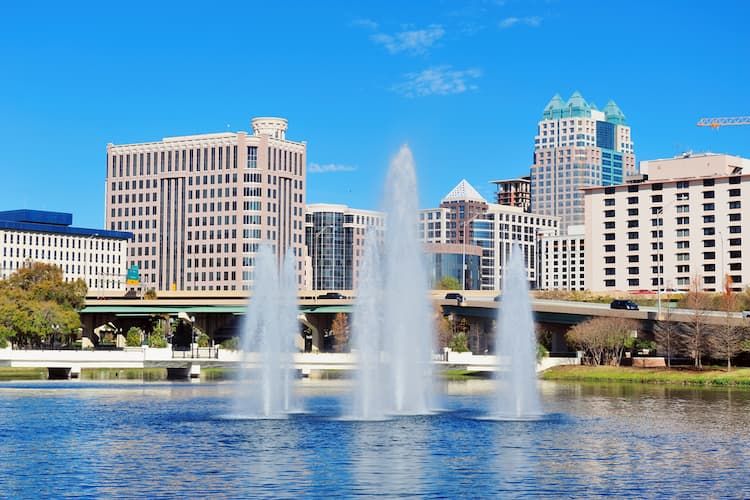 Address: 135 N Lucerne Cir E, Orlando, FL 32801
Charter bus parking: There are several public parking lots near the lake, and the Dr. Phillips House can provide information about parking if you host an event there.
Orange County Regional History Center
The building that currently holds the Orange County Regional History Center was built in 1927 and served as Orlando's courthouse for decades. In 1980, serial killer Ted Bundy stood trial there. After his execution, ghost hunters claimed they could sense his ghost in the courtroom where he was convicted. True crime aficionados now visit the museum to see if those rumors are true.
The space also supposedly hosts other, less frightening ghosts, like a little girl named Emily who appears mainly to children. On the other hand, plenty of groups have visited the museum for field trips without a single specter sighting and still had an amazing time. The museum's four floors cover 12,000 years of Orlando history, with exhibits on topics like Florida's indigenous peoples, the arrival of Spanish settlers, the growth of the cattle and citrus industries, and the experiences of African Americans in Orlando.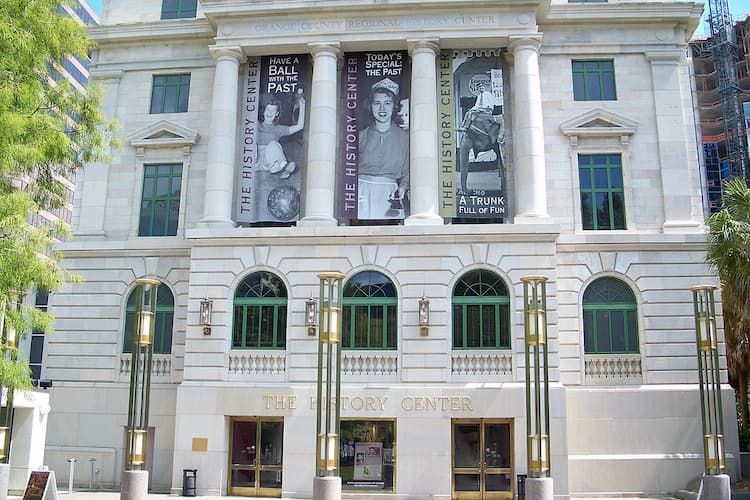 Image Credit: Wikimedia Commons
Address: 65 E Central Blvd, Orlando, FL 32801
Charter bus parking: The OCRHC offers parking vouchers for the Orlando Public Library parking garage. If your bus won't fit in a garage, there are other paid lots around downtown Orlando.
Lake Eola
Located walking distance from the Orange County Regional History Center, Lake Eola hosts many of Orlando's seasonal festivals and holiday celebrations. It also has a long history dating back to 1883, so it's no surprise that the lake is rumored to have a ghost. It's more surprising that the ghost is a dog!
The spirit dog is supposedly a small brown terrier who runs and plays along the eastern shore of the lake before disappearing into thin air. No one knows where the friendly pup came from, but it may have belonged to one of the families who visited the lake over the past 130 years. You can look for the adorable ghost while your group goes for a walk, rents a paddleboat, or feeds the lake's famous swans.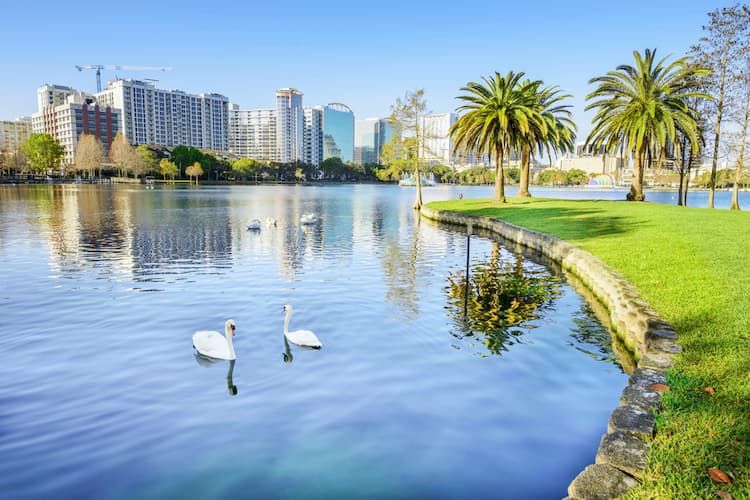 Address: 512 E Washington St, Orlando, FL 32801
Charter bus parking: Since Lake Eola lies downtown, you're probably going to have to rely on either metered street parking or public paid lots.
Hamburger Mary's
Not far from Lake Eola, you'll find Hamburger Mary's on Church Street. One of the oldest shopping districts in downtown Orlando, Church Street originally sprang up around the Orlando railroad depot, which was completed in 1889. Most of the original Church Street businesses are long gone now, but many ghosts from the 1800s supposedly still linger there.
Though Hamburger Mary's is best known for delicious burgers, creative cocktails, and irreverent drag shows, many locals claim the restaurant is also home to the ghost of a young girl from the 19th century. No one knows how she died, but she's apparently a happy spirit who spends her nights tapping on the restaurant's windows, waving at guests, and skipping down the street. Settle in for dinner and a drag show and keep your eyes open for a glimpse of her.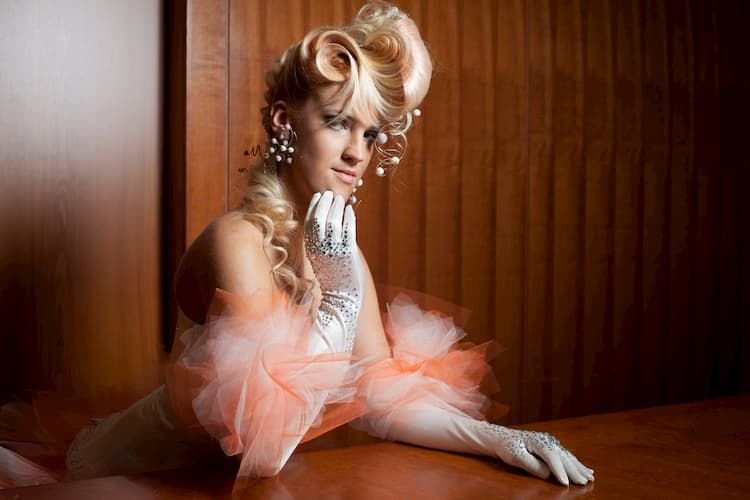 Address: Church Street Station, 110 W Church St, Orlando, FL 32801
Charter bus parking: Like most places downtown, Hamburger Mary's doesn't have its own parking lot. However, you can find metered street parking and public parking lots nearby.
Rogers Building
In 1886, Gordon Rogers opened this Queen-Anne-style building on Lake Eola to serve as a social club for upper-class English men. Given its turrets and its rich green color, the Rogers Building quickly became one of the most iconic landmarks in downtown Orlando. It's housed many businesses over the years, but today it serves as the CityArts gallery and performance space. It's also supposedly haunted.
Gordon Rogers's wife (whose name, unfortunately, has been lost to history) was unhappy that only men were allowed in her husband's social club. Her spirit attempts to right that wrong by wandering freely throughout the building and appearing to people who visit the gallery. Look out for her next time your group attends an art show or musical performance.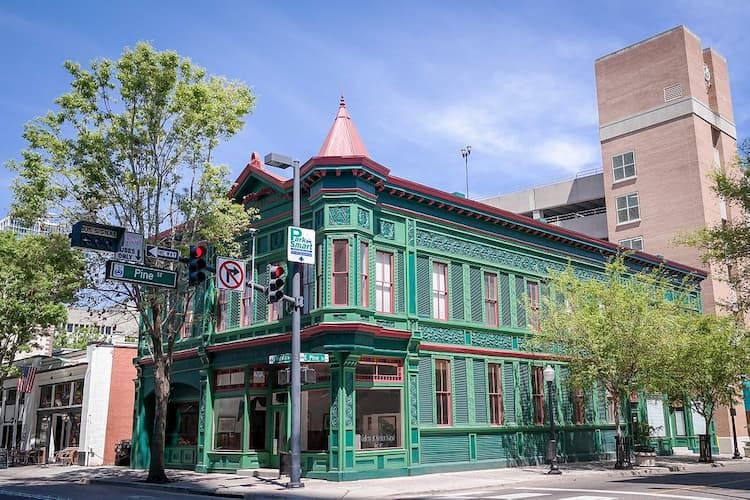 Image Credit: Wikimedia Commons
Address: 39 S Magnolia Ave, Orlando, FL 32801
Charter bus parking: CityArts validates parking at the Plaza Parking Garage, but if you're in a bus, there's a good chance you'll need to park at a different public lot.
Greenwood Cemetery
Originally called Orlando Cemetery, Greenwood Cemetery opened in 1880 because the lack of an official city cemetery led to confusion and missing graves. The cemetery now spans 100 acres and still provides a final resting place for many of Orlando's most prominent citizens. It also provides a home for many ghosts.
Greenwood offers Moonlight Walking Tours for free when your group books two weeks in advance. These 4-mile tours visit more than 100 graves, and some tour participants have reported seeing ghosts of children laughing and playing between the tombstones. Other visitors have spotted ghosts of Confederate soldiers wandering among the oak trees and a ghost believed to be Fred Weeks drifting around the mausoleum that bears his name.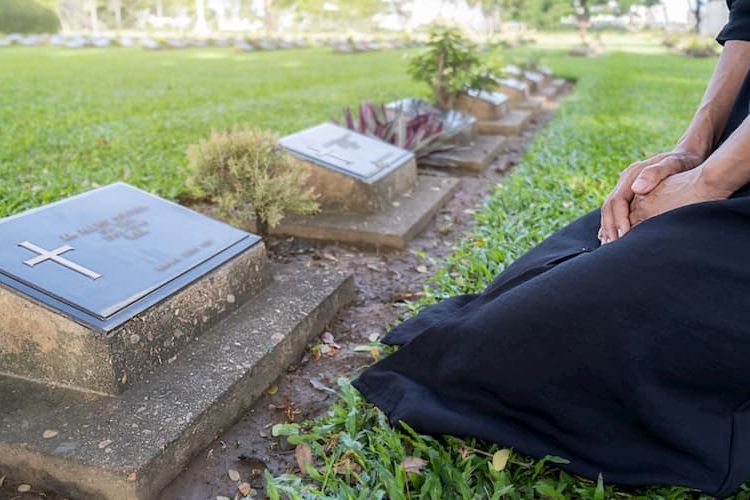 Address: 1603 Greenwood St, Orlando, FL 32801
Charter bus parking: The Greenwood Cemetery offers parking, and there should be room for your bus as long as the cemetery isn't very busy.
Explore Orlando's Haunts and History
Falcon Charter Bus would love to help you learn about Orlando's history and maybe spot some spirits along the way. Take a break from theme parks and see some of Orlando's less-visited attractions on a spacious charter bus with plush seats. Just give us a call at 407-274-9808 to book your bus rental and explore Orlando with your group.