Fun Budget-friendly Things to Do in Tampa with Kids
Traveling with a group of kids in Tampa can be expensive without proper planning. It doesn't have to be, though! Group travel in general can come with a hefty price tag, but thankfully Tampa has quite a few kid-friendly locations with free admission. If you're traveling with a youth group or you have to entertain the kids during a family reunion, Falcon Charter Bus can make sure you travel safely and comfortably. A private charter bus rental can simplify transportation for your Tampa trip and also keep kids entertained on the road with onboard TVs and WiFi. Falcon Charter Bus can work with your budget to find a minibus or charter bus rental to perfectly fit your needs. Just call 813-944-3146 to find a bus rental for your Tampa trip!
Before planning your trip, you'll want to inquire about any COVID-19 restrictions that may be in place at the moment. Some attractions may be temporarily closed, while others may have group size restrictions for visitor safety. If you have a relatively large group, you may also want to consider postponing your trip until there is a safer time to travel or requesting virtual field trips and online family programs, if available.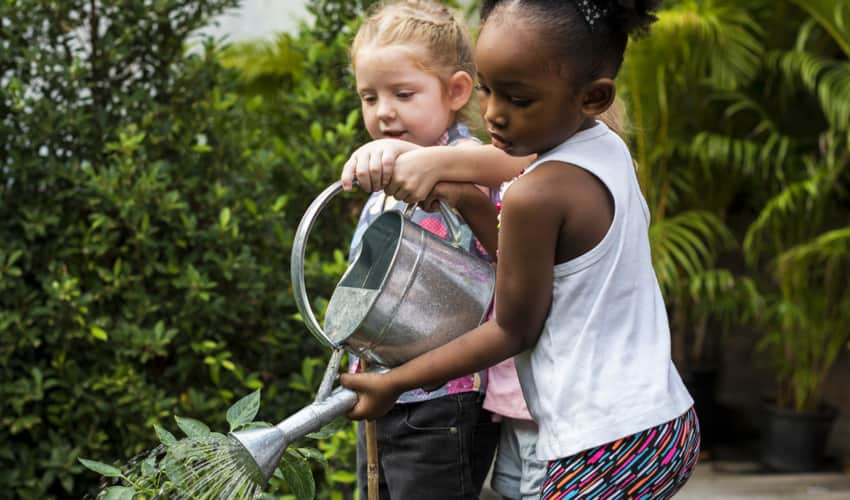 Get in touch with nature at the Florida Botanical Gardens.
Address: 12520 Ulmerton Rd, Largo, FL 33774
Phone: (727) 582-2100
Cost: Free
This 90-acre garden is located in Largo, Florida, just across Old Tampa Bay. Some of the exhibits include an herb garden, butterfly garden, tropical fruits garden, and garden dedicated to Florida's native plants. There's also a Heritage Village across McKay Creek filled with old buildings that have been converted into a museum to preserve Pinellas County history. The botanical garden emphasizes educating children about native species of plants and animals as well as local history. Kids can enjoy interactive activities like butterfly watching and plant scavenger hunts along the gardens' designated Children's Trails.
Charter bus travel tip: Free parking is available across 5 lots at the botanical gardens. Consider calling ahead of time to ask which lot is best suited for your charter bus rental.
Spot native wildlife at Tampa Electric's Manatee Viewing Center.
Address: 6990 Dickman Rd, Apollo Beach, FL 33572
Phone: (813) 228-4289
Cost: Free
The waters near the Big Bend Power Station in Apollo Beach have become one of the most popular wildlife viewing areas in the city. Warm water released from the power plant makes it a seasonal gathering spot for Florida manatees, small sharks, stingrays, and several species of birds and large fish. Spotting animals can be both entertaining and educational for visitors of all ages. The viewing center includes educational exhibits, a touch tank with rays, and a 50-foot observation tower where you may get a peek of Tampa's diverse wildlife. After exploring the viewing center, you can also check out the nearby butterfly garden and nature trails.
Keep in mind that the center is only open seasonally from November through part of April. Before visiting with a group, it's highly recommended that you make a group reservation online.
Charter bus travel tip: The main parking lot often gets full on busy days. An overflow lot is available just to the south of the center. Have your charter bus driver drop your group off at the center's entrance before parking in the overflow lot.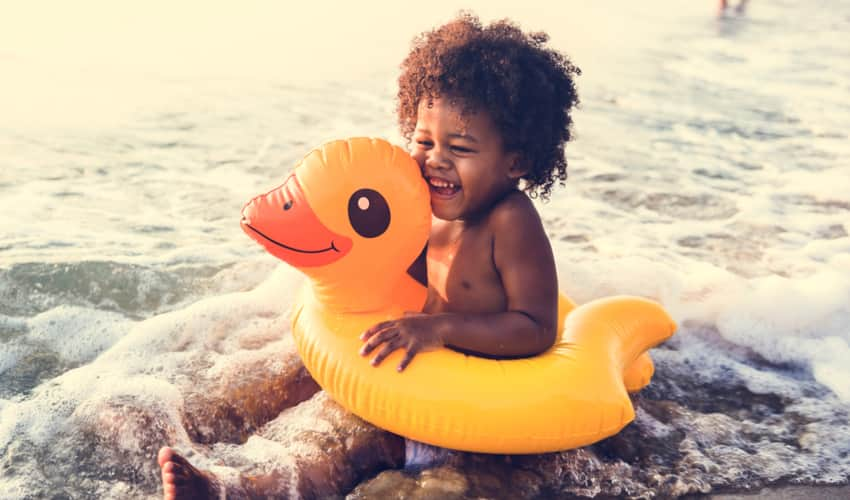 Dip your toes in the sand at Tampa-area beaches.
The Tampa Bay area is home to several of Florida's most beautiful beaches. Access to most public beaches is completely free (there are some exceptions for beaches inside of state parks), and these beaches are perfect for a fun day in the sun with kids. Pack up your beach gear and check out these free-to-access beaches in the Tampa Bay area:
Ben T. Davis Beach
Address: 7740 W Courtney Campbell Causeway, Tampa, FL 33607
Phone:  (813) 274-8615
Clearwater Beach
Address: 1 Causeway Blvd, Clearwater, FL 33767
Phone: (727) 462-6963
Saint Pete Beach
Address: Gulf Blvd, St. Pete Beach, FL
Phone: (727) 367-2735
Take advantage of free admission at local museums.
Locals looking to plan a group trip with kids should consider organizing a day out during Free Days. Many museums in the area offer free or discounted admission during specific days of the week or month. Here are just a few of the museums in the Tampa Bay area where you can take advantage of free admission:
Glazer Children's Museum
Address: 110 W Gasparilla Plaza, Tampa, FL 33602
Phone: (813) 443-3861
Admission to the Glazer Children's Museum is free every first Tuesday of the month. Kids can enjoy fun, hands-on exhibits that also promote learning and critical thinking. Discover how food is grown at an indoor farm, get creative at the Art Smart studio, and explore the basics of veterinary medicine at the Vet Clinic.
Charter bus travel tip: Passenger drop off is available in the roundabout on West Gasparilla Plaza. The children's museum does not have its own private lot, so you'll have to organize parking at a public lot or along the street for your bus.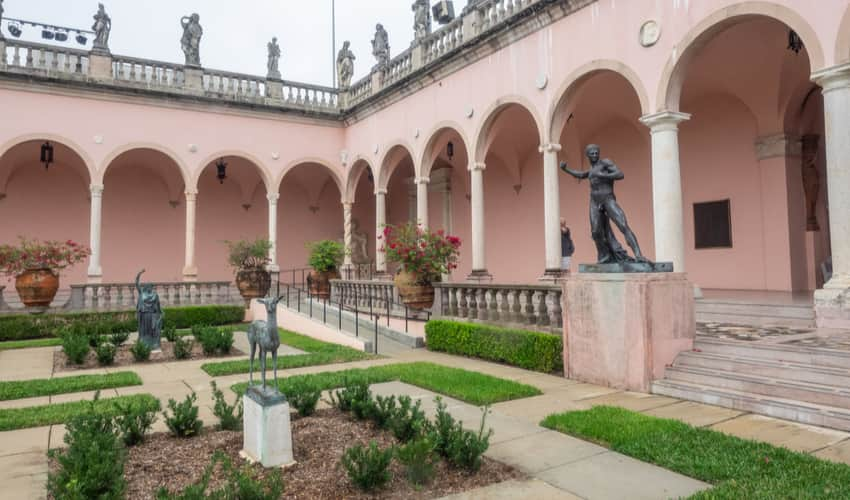 John and Mable Ringling Museum of Art
Address: 401 Bay Shore Rd, Sarasota, FL 34243
Phone: (941) 359-5700
The Ringling Museum of Art is about a one-hour drive from Tampa, but it's well worth the trip! Not only is The Ringling the official state art museum of Florida, but it's also home to the Bayfront Gardens, Ringling Circus Museum and Ca' d'Zan Estate. Admission to the Ringling Museum of Art and Bayfront Gardens is free every Monday. Paid entry is still required to access the Circus Museum and estate on free days.
Charter bus travel tip: There is a designated drop off area along Bay Shore Road. Have your bus driver drop off your group before parking at the eastern end of the lot on US 41.
Henry B. Plant Museum
Address: 401 W Kennedy Blvd, Tampa, FL 33606
Phone: (813) 254-1891
This University of Tampa museum was once the historic Tampa Bay Hotel but is now dedicated to exhibiting artifacts and teaching about the building's role in the Spanish-American War. Although learning about the Spanish-American War may be a bit dry for younger kids, the war artifacts and historic furnishings could pique the interests of some older kids' curious minds. Admission is free on the first Friday of every month.
Charter bus travel tip: Since the museum is located on the University of Tampa campus, parking can be limited. Street parking can be found across UT University Drive for the museum or along other nearby roads.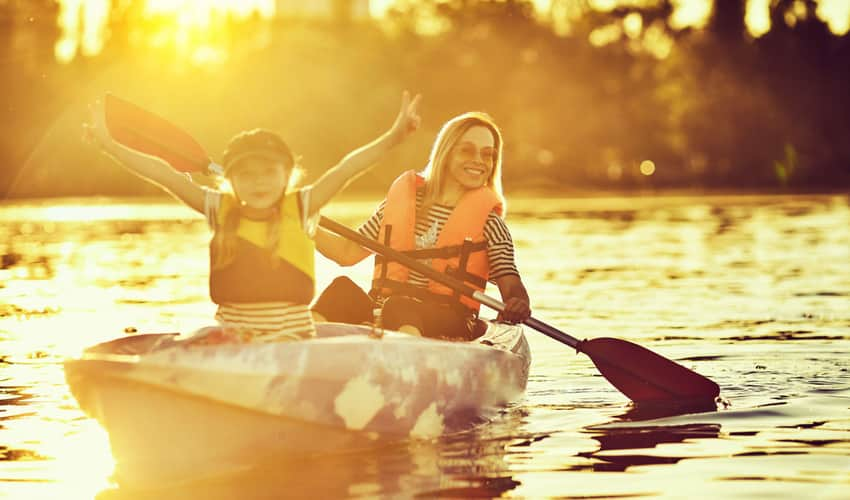 Explore the Tampa Riverwalk.
Address: Ashley Street, Tampa, FL 33602
There's always something going on in Downtown Tampa! The Tampa Riverwalk is located in the heart of the city and offers a beautiful walking area with views of the Hillsborough River and Garrison Channel. Along the 2.6-mile stretch, you'll find playgrounds, outdoor eateries, areas where you can rent bikes and kayaks, and a dock where you can hop on a water taxi to see Tampa from the river. Strolling along the river is completely free, and on most normal days, you'll even find events like live music, movies in the park, and scavenger hunts for kids.
Charter bus parking tip: Parking can be found throughout the area surrounding the riverwalk. Parking meters lie along Ashley Drive and Water Street.
Visit Tampa's Best Attractions on a Budget
Getting tickets to popular locations like Busch Gardens and ZooTampa can quickly get expensive when you're traveling with a large group of kids. Tampa has plenty of other attractions that won't break the bank. Kids can explore the great outdoors, soak up some sun at the beach, and learn about local history—all for free! Build your itinerary and book your transportation with Falcon Charter Bus! A rental rep is available 24/7 at 813-944-3146 to find you a Tampa charter bus rental at the right price point.