10 Things to do in Atlanta on Mother's Day
Celebrating Mother's Day is a wonderful occasion to plan a group trip. Whether you're traveling with your big family, community organization, or local church, it's important to spend a day appreciating all the mothers in your life. Plan a trip around treating your mom, grandma, spouse, aunts, or even a group of close friends to a day out in Atlanta, and let Falcon Charter Bus handle the group transportation for your Mother's Day out on the town.
Give us a ring 24/7 at 404-400-3545 to find a minibus or charter bus to comfortably transport everyone in your group.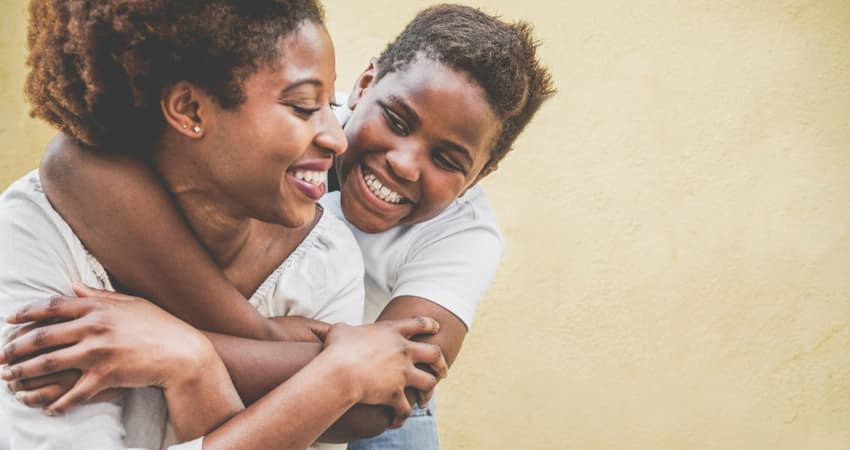 How to Travel around Atlanta on Mother's Day
So you're organizing a group outing to treat Mom? That sounds lovely! Several restaurants, museums, and performance venues across Atlanta run Mother's Day specials. However, not every deal works for those planning a large group event for the holiday. If your outing includes extended family, multiple families, or lots of friends, then you'll need to build a group-friendly Mother's Day itinerary.
You'll also need to make sure you book your transportation around Atlanta for your group. The last thing any mom should need to worry about is Atlanta traffic. That's where Falcon Charter Bus swoops in. We've handled transportation services for all types of group events across the Southeast, so you won't have to handle the hectic roads on your own. When you book a motorcoach, there's no need to split into separate vehicles and pay several parking fees at busy Atlanta attractions.
Spend time bonding with family and friends while your professional driver takes care of the transportation, keeping everyone stress-free. You focus on planning an unforgettable Mother's Day. Let us handle the boring stuff (the transportation).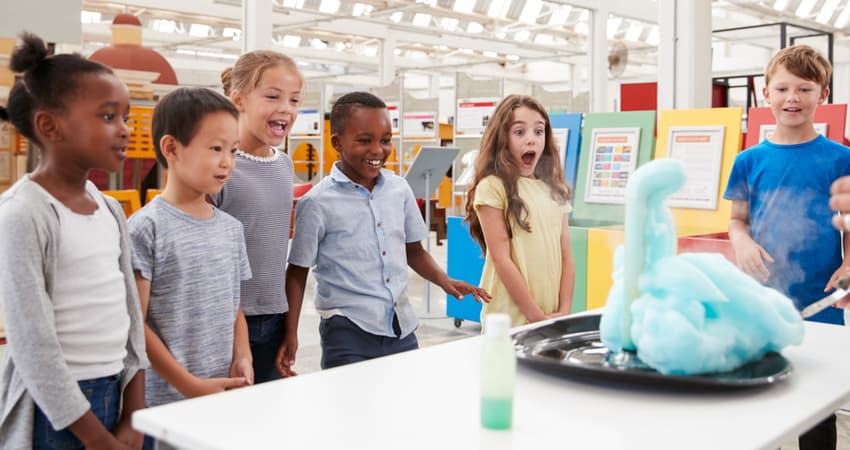 1.   Visit the Children's Museum of Atlanta.
Address: 275 Centennial Olympic Park Dr NW, Atlanta, GA 30313
Phone: (404) 659-5437
If you're traveling with small children who are in preschool or early elementary school, the Children's Museum of Atlanta is a great place to organize a special Mother's Day outing. To make the holiday even more special, the museum offers free admission and programming for mothers and grandmothers throughout the day. Enjoy music and dance shows, storytime, art classes, fun science experiments, and seasonal cooking classes with the little ones.
Groups of 20 or more people traveling with family members other than Mom and Grandma should inquire about group discounts. You'll receive $2 off general admission, but you will need to book your tickets in advance. School groups, summer camps, or daycares planning a Mother's Day trip should inquire about the museum's additional educational programs.
Bus tip: Visitors traveling by charter bus won't be able to park on-site at the museum. Ask your charter bus driver to drop everyone off at the museum entrance before parking at the Georgia World Congress Center Marshalling lot for $25.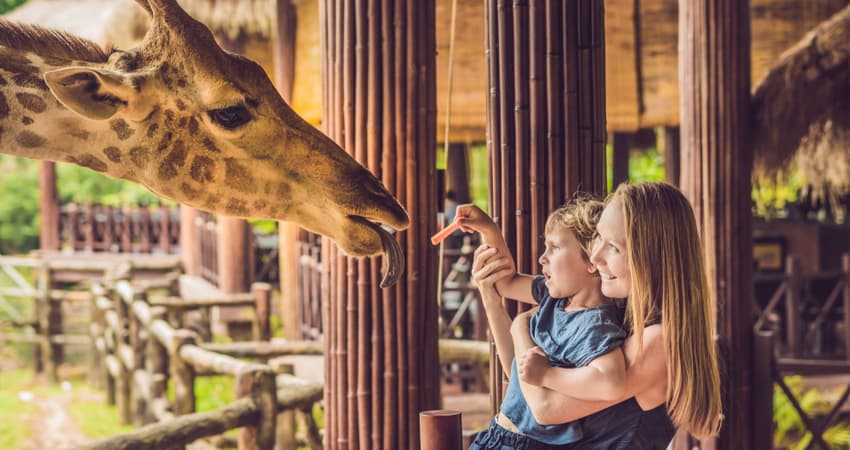 2.   Say hi to the animals at the Atlanta Zoo.
Address: 800 Cherokee Avenue, S.E., Atlanta, GA 30315
Phone:  (404) 624-5600
With more than 1,500 animals to visit at the Atlanta Zoo, you'll have plenty to see during your Mother's Day trip. The zoo is another ATL location that provides moms with free admission on Mother's Day (with purchase of any regularly-priced child's or adult's general admission ticket). Learn about giant pandas, red pandas, giraffes, and tigers, and wrap up your day by discovering various species of reptiles and amphibians in the zoo's popular reptile house. Groups traveling with tiny tots can also enjoy a themed train ride, carousel, and water play zone in the hot summer months.
The zoo has a variety of options for group events, including encounters with lions, giant pandas, elephants, and tortoises. Grab your tickets, reserve your charter bus, and book a special animal experience that Mom will never forget.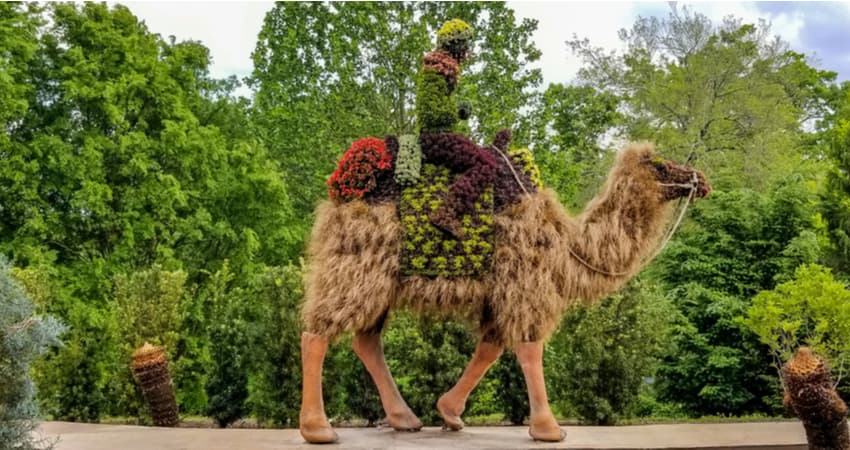 3.   Tour the Atlanta Botanical Garden.
Atlanta Garden Address: 1345 Piedmont Ave NE, Atlanta, GA 30309
Gainesville Garden Address: 1911 Sweetbay Drive, Gainesville, GA 30501
Main Phone: (404) 876-5859
The famous Atlanta Botanical Garden is beautiful any time of year, but it's even better during the blooming spring months. Mother's Day weekend brings special tours, activities, and dining options. Have a lovely brunch at the Gainesville Garden or marvel at the Atlanta location's breathtaking Chihuly glass sculptures and topiary arrangements, tour the Fuqua Orchid House, and watch your kids enjoy the outdoors at the Lou Glenn Children's Garden.
You can also book a guided group tour of either the Atlanta or Gainesville location if you have 10 to 60 visitors. Just be sure to book at least 4 weeks in advance and to inquire about off-site parking options for your charter bus or minibus. Educational programs and discounted guided tours are available for schools and organizations planning a Mother's Day outing for a large group.
Group travel tip: The Atlanta Botanical Garden is generally very crowded over the weekends, especially during months with temperate weather like the spring season. Plan to arrive right as the gardens open to avoid the crowds and rising afternoon temperatures.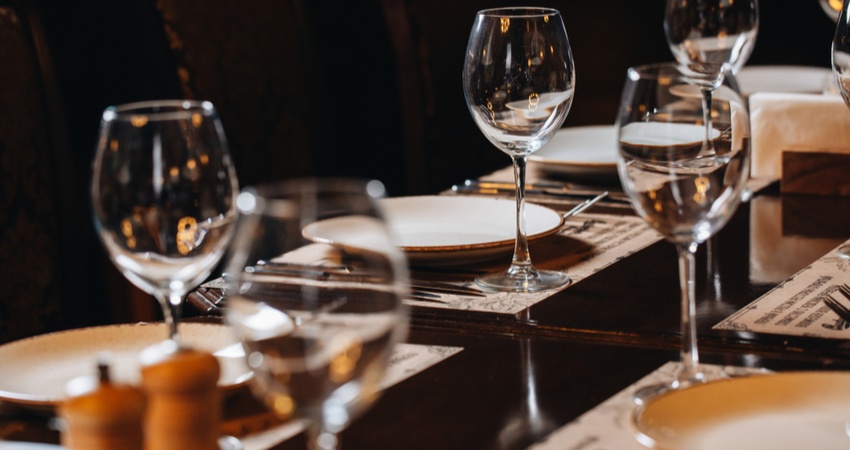 4.   Chow down in upscale Atlanta eateries.
Mother's Day is the perfect occasion to splurge on a fancy meal. Good thing Atlanta has a wide selection of upscale restaurants to impress your group! Whether you want to organize a boozy brunch or decadent dinner, ATL has something for you.
Need a few ideas for group-friendly dining locations? Check out these local restaurants when planning your meal:
Bone's
Address: 3130 Piedmont Rd NE, Atlanta, GA 30305\
Phone: 404-237-2663
Hailed as the best steakhouse in the city (and among the best in the country), Bone's is the place to take Mom for one of the best ribeyes she'll ever have. Along with a strong list of different cuts of meat, the steakhouse also has a tasty selection of seafood, salads, and rich desserts. Private group dining is available for 8 to 65 guests. Reservations for 8 or more guests can be made online or over the phone at 404-237-2663.
The Sun Dial
Address: 210 Peachtree St NW, Atlanta, GA 30303
Phone: (404) 589-7506
Located at the top of The Westin Peachtree Plaza, Atlanta, The Sun Dial has some of the best dining views in the city. The restaurant serves new American fare like pork chops and crab cakes and has a full bar with refreshing signature cocktails. Semi-private dining spaces are available for groups of 20 to 50 guests.
Canoe
Address: 4199 Paces Ferry Rd SE, Atlanta, GA 30339
Phone:  (770) 432-2663
Looking for a dining space surrounded by greenery? Canoe is the place to plan your Mother's Day. This restaurant is surrounded by gardens and overlooks the Chattahoochee River in the Vinings neighborhood of Atlanta. Dine at this tucked-away spot to enjoy dishes like a smoked salmon Benedict and brioche French toast at brunch or duck breast and crab cakes at dinner.  Private event reservations can be made for groups of 10 to 35 guests.
Bus tip: Providing a charter bus for your Mother's Day event is one of the best ways to make sure everyone can enjoy their favorite wine and cocktails to the fullest. Depending on where you plan to eat, a minibus is usually the most suitable vehicle for on-site parking. If you have a large group, Falcon Charter Bus can build you a custom fleet of buses. When you book your dining reservation, inquire about parking options as well.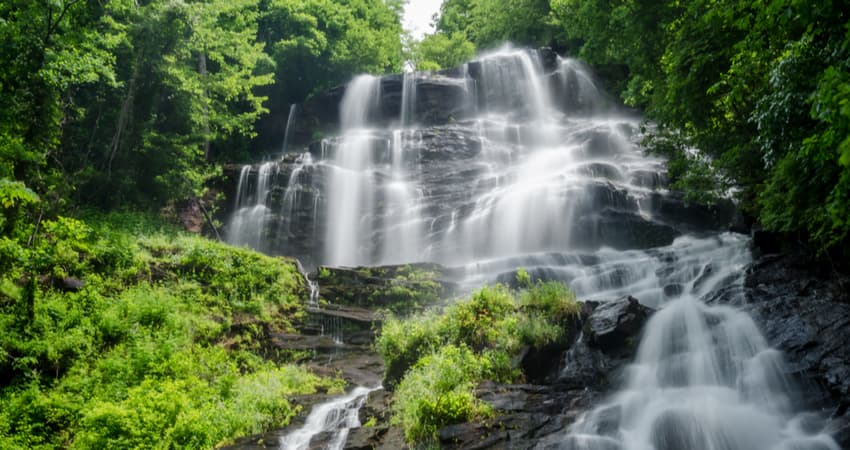 5.   Enjoy the outdoors.
Atlanta is sometimes referred to as the "city in a forest" due to its high concentration of tree canopies and green spaces. Take your outdoorsy group of moms on an adventure to one of the Atlanta area's parks. REI Co-Op hosts classes and outdoor events across the region, including a Mother's Day kayak and lunch trip at Stone Mountain Park. Public programs can be limited in participant size, so large groups may want to ask about private programs instead.
If booking an outdoor program isn't your style, you can build your own day of hiking, biking, water activities, and enjoying time with your mom. When you rent a motorcoach with Falcon Charter Bus, you won't be limited to visiting parks in the metro Atlanta area. Travel up north to cool off among cascading waterfalls or get your hiking boots dirty in the red clay canyons of south Georgia. You'll have cushioned, reclining seats and a climate-controlled cabin to relax in as you ride to your outdoor adventure in comfort.
Amicalola Falls State Park
Address: 418 Amicalola Falls State Park Rd, Dawsonville, GA 30534
Phone: (706) 265-8888
Distance from Downtown Atlanta: ~70 miles or 1.5 hours
Tallulah Gorge State Park
Address: 338 Jane Hurt Yarn Rd, Tallulah Falls, GA 30573
Phone: (706) 754-7981
Distance from Downtown Atlanta: ~100 miles or 2 hours
Providence Canyon State Park
Address: 8930 Canyon Rd, Lumpkin, GA 31815
Phone: (229) 838-6202
Distance from Downtown Atlanta: ~150 miles or 2.5 hours
Bus tip: State and national parks usually charge entrance fees per car or per visitor. When you're traveling by charter bus, expect to pay an additional parking fee for your oversized vehicle. Depending on the capacity of your bus, your parking fee can range from $30 to $70.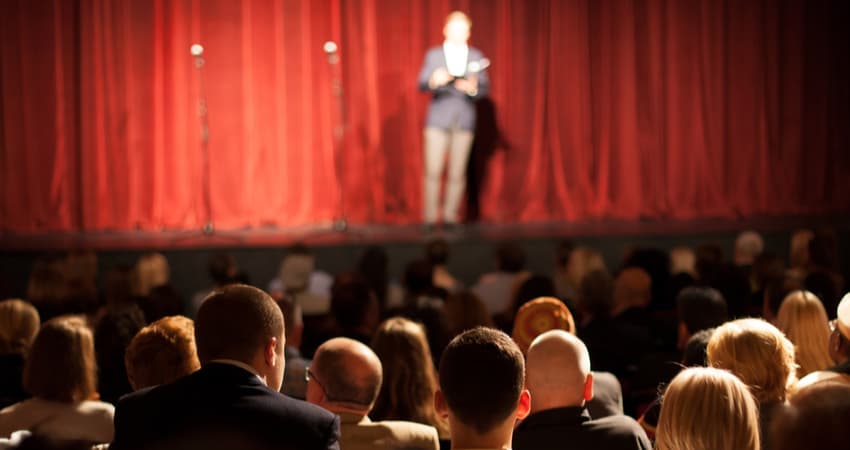 6.   Laugh it up at a comedy show.
Does Mom need a good chuckle after a long week at work? Take her to a comedy show on Mother's Day weekend. Large venues like the historic Fox Theatre and smaller comedy clubs like Uptown Comedy Corner host Mother's Day-themed stand-up events for the holiday. If Mom isn't too fond of stand-up comedy, you can also opt for a concert or theatre performance.
Most locations have group rates for big shows, but it may be difficult to secure group tickets for more intimate performances. Group minimums and rates are dependent on the venue and event. Check with your location of choice in advance to secure your event tickets as soon as possible.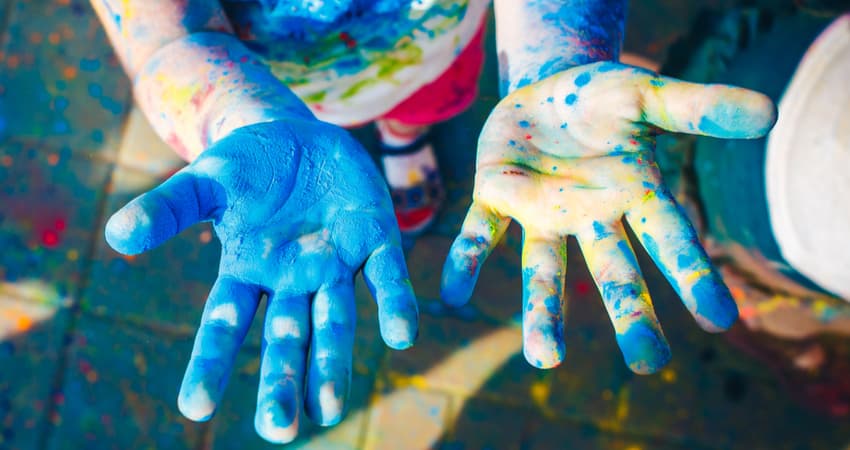 7.   Attend a festival.
Spring brings quite a few arts and culture festivals to ATL. From the Chastain Park Spring Arts & Crafts Festival to the Sweet Auburn SpringFest, there are several events where you can stretch your legs, enjoy art, and support the community. These events don't always overlap with Mother's Day weekend, but it's always worth checking out what's on the local calendar.
The Chastain Park and Sweet Auburn festivals are both free to the public and great locations for groups. Your local church or community art club can plan a special Mother's Day outing to the festival and let Falcon Charter Bus take care of the transportation with a compact minibus.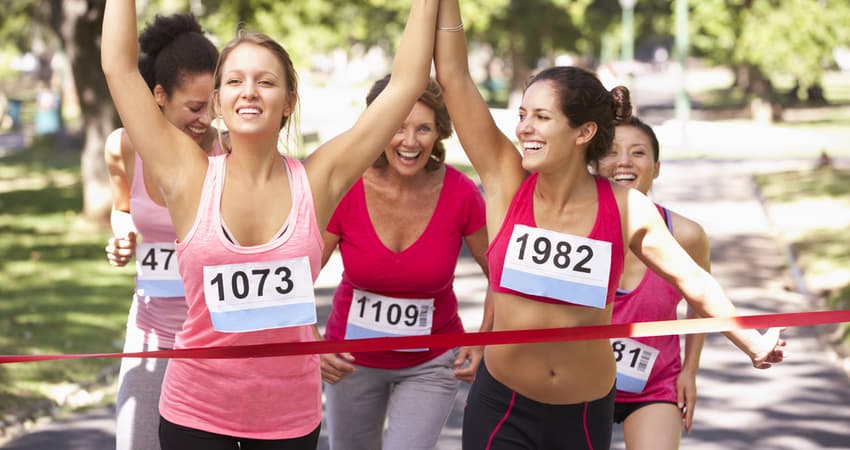 8. Give back to the community or a charitable organization.
You can give back in more ways than you know on Mother's Day! There's a long list of volunteer opportunities that are available throughout the year for you and your group of moms to choose from. Get together to deliver meals to the elderly with Meals on Wheels Atlanta, or help clean and restore historic locations like Grant Park with a conservancy.
If you're a very active bunch, consider participating in a race for charity. Sign up for the Annual Midtown Race to benefit the Midtown Assistance Center (MAC) or the Be Kind to Your Mind Run benefiting Mental Health America. You'll be able to spend quality time with loved ones while giving back to the community and also getting a little exercise along the way.
Group travel tip: Local runs usually require road closures, and traffic can become a nightmare, especially in busy Atlanta. Rather than organizing parking for multiple vehicles, big groups attending a race can simplify their arrival and departure with a private shuttle bus.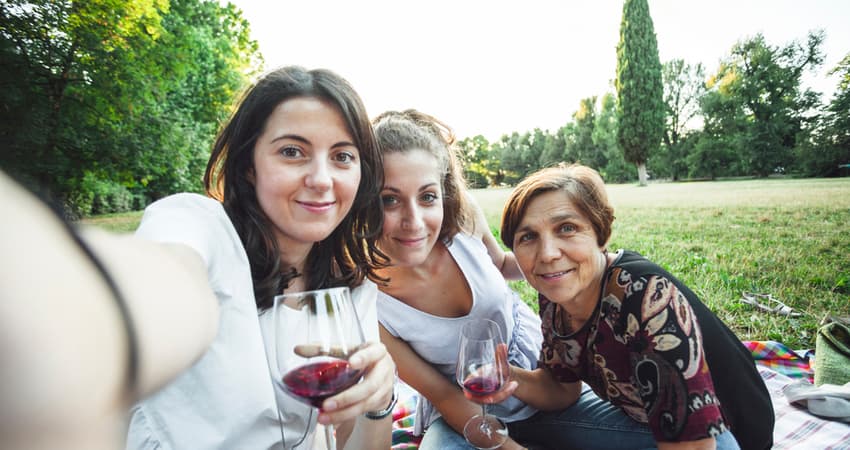 9. Wine and dine (okay, maybe just wine.)
Georgia isn't necessarily known for its wine. Peaches and pecans may seem more in the state's wheelhouse. Well, Georgia is full of surprises and the northern portion of the state is home to several top-notch wineries. Locations like Wolf Mountain Vineyards and Montaluce Winery are the places to spend Mother's Day with a group of wine lovers. Want to stick a bit closer to the city? Château Élan is another popular place to plan your day.
These wineries are beautiful venues for group occasions like wedding ceremonies and even company events. Private parties and large groups are welcome at most wineries with a prior reservation. If you're interested in private tours and tasting with sommeliers, contact the winery a few weeks in advance to ensure they accommodate you.
Wolf Mountain Vineyards and Winery
Address: 180 Wolf Mountain Trail, Dahlonega, GA 30533
Phone: (706) 867-9862
Distance from Downtown Atlanta: ~75 miles or 1.5 hours
This Dahlonega winery overlooks the mountains, providing a breathtaking backdrop for Mother's Day. Groups of 8 or more can make reservations for semi-private tastings and seasonal winery tours. Tours and tastings are usually only available on Saturday and Sunday.
Montaluce Vineyards
Address: 946 Via Montaluce, Dahlonega, GA 30533
Phone: (706) 867-4060
Distance from Downtown Atlanta: ~80 miles or 1.5-2 hours

Montaluce Vineyards not only has great wine but also has a full-service restaurant with tasty charcuterie boards, brunch bites, and more. Along with private group tastings, Montaluce offers a unique "wine hike" through the vineyards, along the Etowah River, and through North Georgia's beautiful hilly terrain. The 1.8-mile hike includes a wine tasting and is available by reservation for up to 25 guests.
Château Élan
Address: 100 Rue Charlemagne, Braselton, Georgia 30517
Phone: (678) 425-0900
Distance from Downtown Atlanta: ~ 50 miles or 1 hour
Château Élan is always quite busy, so groups of 12 or more should make a reservation to visit this winery and resort. Their Signature Group Tour & Tasting will take you through the winemaking experience from start to finish and includes a personalized tasting of 6 wines.
Bus tip: Need a DD for your wine tour? No problem. Every Falcon Charter Bus rental includes a professional driver to handle your trip. Your driver's pay will be included in your rental quote. All you'll need to take care of is organizing and paying for parking. Tipping your driver is also a much-appreciated gesture for a job well done!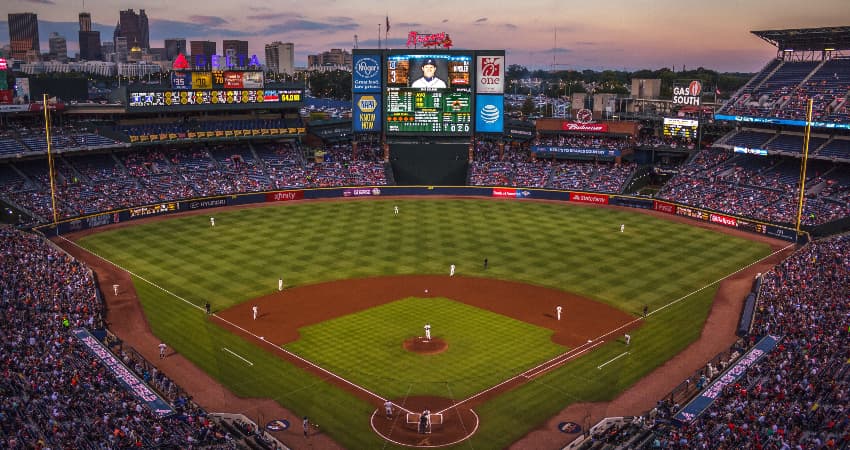 Image courtesy of Joshua Peacock on Unsplash.
10. Enjoy a sporting event.
Is your amateur sports team trying to plan a fun event to appreciate your mothers? Try organizing a group game day. May isn't the busiest month for professional and college sports leagues, but there are still a handful of Atlanta events you can treat your sporty mom to. Grab tickets to an Atlanta United game at Mercedes-Benz Stadium or cheer on the Atlanta Braves at Truist Park.
Discounts for Atlanta Braves games are available for groups of 20 or more. Group rates are available for 10 or more guests at Atlanta United games. You can also add on additional experiences like tours and dining options to group packages at either sports arena. Reserve your tickets, book your private charter bus, and ride to the game in complete comfort with your group.
Travel with Falcon Charter Bus for Mother's Day
If you still need help planning your trip, check out our Atlanta guide to family-friendly travel or our guide for ATL newcomers. You'll find even more information on amazing ways to spend your days around the city with a group. Once you have your Mother's Day trip organized, give us a call at 404-400-3545 to reserve a charter bus for your trip. Our rental team is here 24/7!