5 Lesser-Known Attractions for Field Trips Around Orlando
You already know that Orlando is home to the world's most beloved animated mouse. However, there's more to experience in this cosmopolitan city for young adults and kids alike. Instead of relying on a comprehensive education within classrooms, consider soaking up lectures at a variety of lesser-known educational locations in the city. From an immersive drama lesson at the Garden Theatre to an informative tour of local farming practices at Southern Hill Farms, getting away from the classroom is the best way to inspire young minds.
To get started, we've compiled a list of some unique educational attractions in Orlando. Once you decide where you want to go for your upcoming field trip, rely on Falcon Charter Bus to pick up and drop your group off to any destination in the city. Our 24/7 group transportation services are highly preferred over traditional school buses due to their modern interiors, high-tech amenities and spacious ambiance. Simply contact us at 407-274-9808 for assistance in planning your trip and our reservation team will be happy to pair you with the perfect bus rental.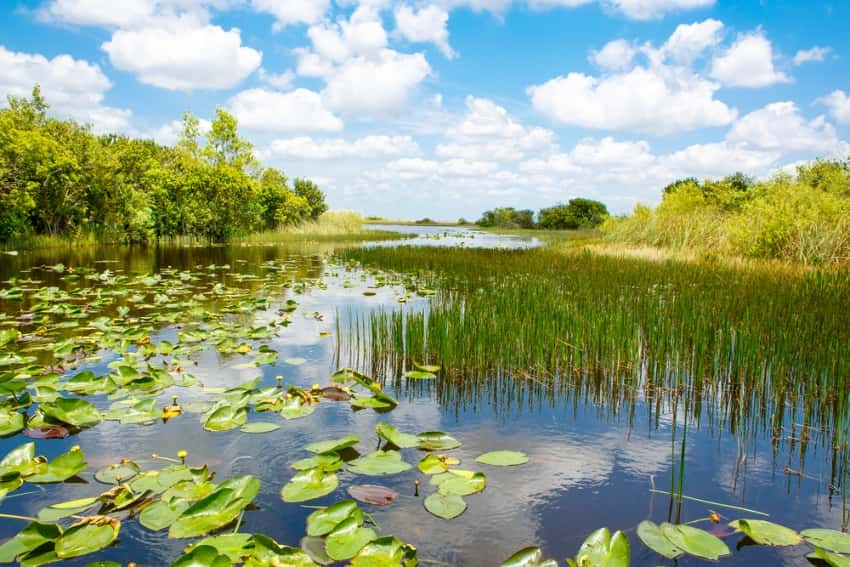 For a better understanding of nature and its constituents, visit:
Ecological Classroom Outdoors
Take a bus rental to: Any ecological site of your choice.
Contact: (407) 443-1535 or email laura@ecoclassroomoutdoors.com.
Group activities: Identifying aquatic species, guided nature walks, hands-on field discoveries.
Tired of being confined within the walls of a classroom? Venture out and take advantage of Ecological Classroom Outdoors, a program that is designed to help students of all ages utilize their scientific knowledge to improve issues in the environment. Children from elementary school up to high school are able to examine Florida's ecosystem through interesting activities such as studying the waters of the Everglades, learning about dry sinkholes or dissecting important aquatic predators.
Since there is no fixed location for this program, teachers are allowed to work with the program coordinators to find an appropriate site for students to mingle and learn. Past options have included local county or city parks, ecological sites close to your educational institution, or even areas within the school property itself. 
Despite the flexibility with destinations, your charter bus driver can take your student group wherever they need to go. For the journey that follows, the flat screen TVs on the charter bus are perfect to watch educational videos on before the off-site lecture, while the PA system helps the teacher keep track of the student headcount. It's a win-win situation all around.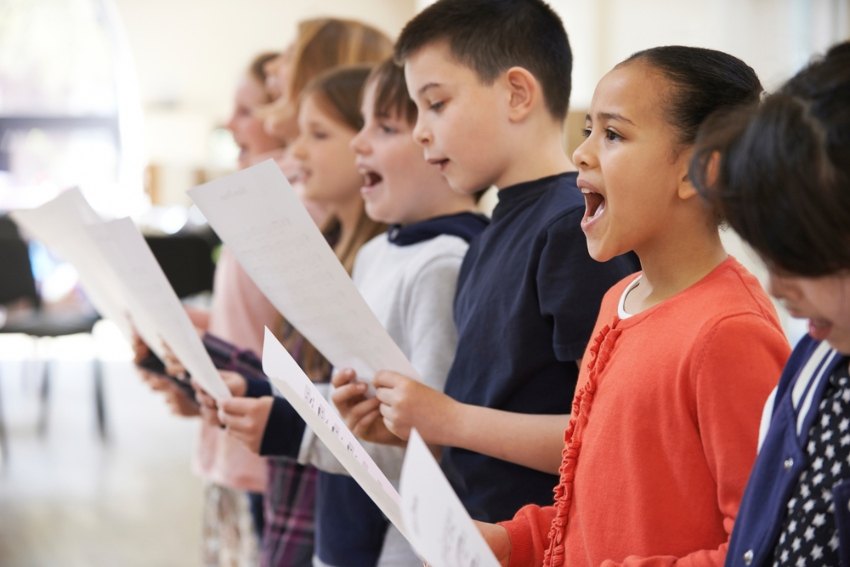 Unlock your inner Shakespeare at the:
Garden Theatre
Take a bus rental to: 160 West Plant St, Winter Garden, FL 34787
Contact: groupsales@gardentheatre.org.
Group activities: Acting classes, on-site plays, theatre summer camps.
Science students aren't the only ones that can study off-campus—drama students can also practice their talents and skills in places that aren't their school's dusty auditorium. The Garden Theatre is one such example of a non-profit organization that hosts field trips, concerts, plays, films, private events, acting classes and even immersive summer camps for students interested in hands-on theatre experience. Past summer camp performances have included Legally Blonde the Musical Jr. and New Mystery with Detective Pikachu!
Student groups from 1st through 12th grade are allowed to participate. Field trips can be booked online and are subject to availability, while summer camps ranging from 4 days up to 20 need to be booked in advance since they're often in high demand. We recommend booking your bus rental the second you receive confirmation of your theatre visit in order to get the best possible deals. You can customize your bus rental however you like, add on a professional AV system to blast theatre soundtracks or utilize free WiFi so that students can research and study onboard.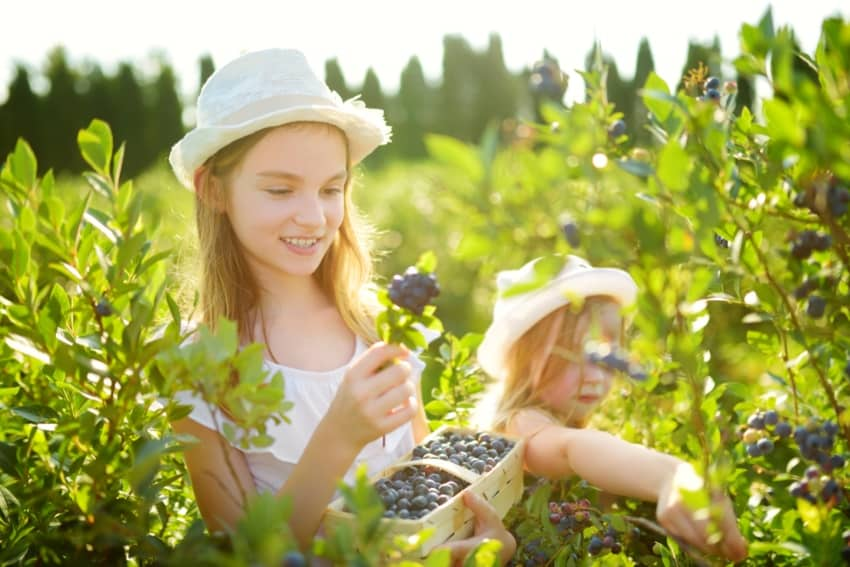 Express your creativity through farming activities at:
Southern Hill Farms
Take a bus rental to: 16651 Schofield Rd, Clermont, FL 34714
Contact: kahley@southernhillfarms.com.
Group activities: Blueberry and pumpkin harvesting, farm wagon rides, arts and crafts.
Combine your love for eating with your love for the outdoors by visiting Southern Hill Farms! This quaint outdoor location offers elementary students and middle schoolers the opportunity to harvest blueberries during spring and pumpkins during October, as well as thrilling farm wagon rides, arts and crafts, and story time sessions.
Visiting the farm for a field trip requires at least 2 teachers or chaperones and usually lasts for three hours. There is a minimum of ten students required when making a reservation, so keep that in mind when booking your date. The farm also has a delicious bakery called 'Southern Hill Sweets' with several desserts, knick knacks, and organic products for your student group to purchase. 
If one or more members of your group decides to splurge, they can always store their haul in the overhead bus cabins, where it'll be safely secured for the ride home. The ride back is made even more pleasurable with the addition of the climate-controlled bus interiors, which allow your group to take refuge from the humid Florida weather.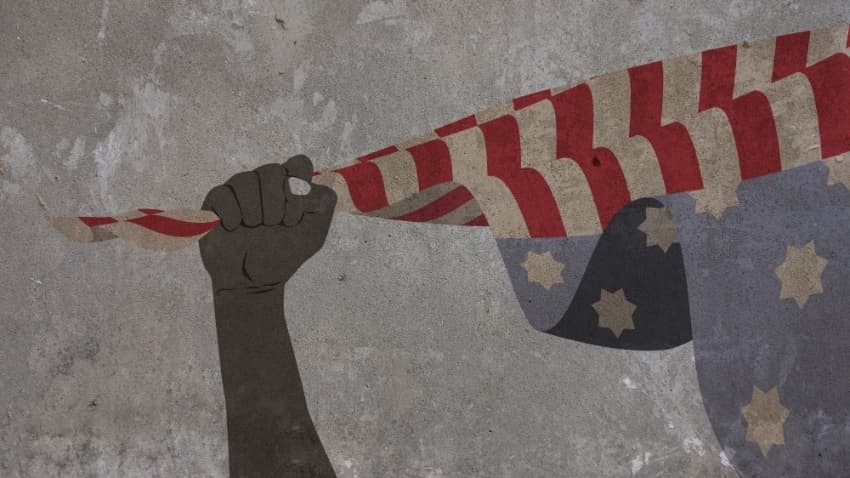 Learn about the artistic contributions of the African American Community at the:
Hannibal Square Heritage Center
Take a bus rental to: 642 West New England Avenue, Winter Park, Florida, 32789
Contact: (407) 539-2680 or email bchandler@crealde.org.
Group activities: tours of the facility, stimulating discussions, visual art workshops.
Comprehending historical events is a significant task for young children, but experiencing it is even more important. The Hannibal Square Heritage Center provides students the opportunity to take a tour of their permanent exhibition, titled 'The Heritage Collection: Photographs and Oral Histories of West Winter Park', which includes around 100 archival images honoring the lives of the African American community in the neighborhood. The timeline, also included in the tour, is a helpful resource for students, as they can see the events that have taken place ever since the Emancipation Proclamation.
This tour is shortly followed by an interactive conversation with a local historian and an arts workshop where students can create their own piece of folk-art stemming from their culture, childhood and familial background. This entire experience covers a variety of subjects such as sociology, linguistics, and American history, which is helpful for teachers looking to address a vast range of topics in a short amount of time.
The tours are offered for grades 4 through 8, three days a week, on Tuesday, Thursday, and Friday from 10 am until noon. We recommend traveling to the center in a minibus since its compact size is perfect for quick day trips. It also includes several amenities found on larger charter bus rentals, such as free WiFi, adjustable reclining seats, and spacious overhead storage for your student group to store their backpacks, books, or other personal belongings.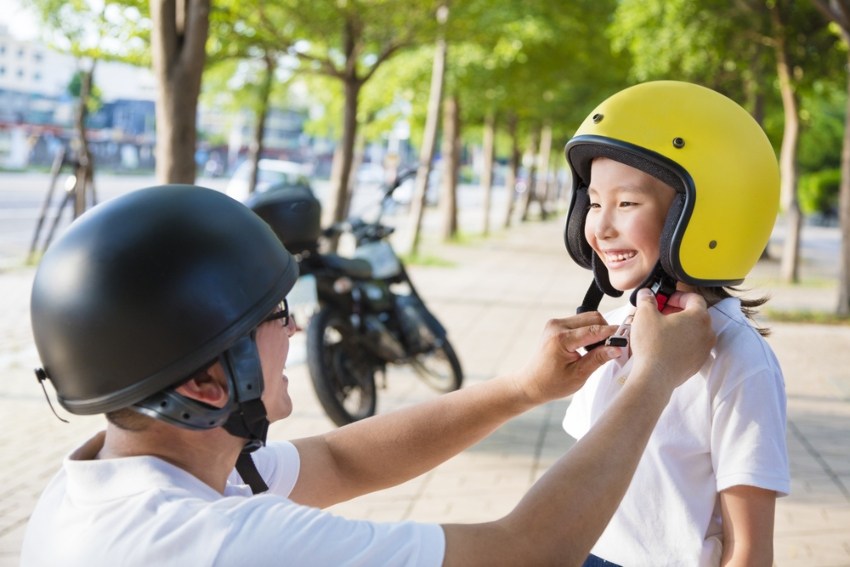 Practice daily preventative measures at the:
Children's Safety Village of Central Florida
Take a bus rental to: 910 Fairvilla Rd, Orlando, FL 32808
Contact: (407) 521-4673 or email brent@childrensafetyvillage.org.
Group activities: Safety exercises, role-playing activities and hands-on discussions. 
Give your students a glimpse into the life of an adult at the Children's Safety Village of Central Florida. This unique educational site is a 'miniature city' that mimics the laws and regulations of an actual metropolis. It contains buildings, sidewalks, traffic lights, railroad crossing indicators and even a fire safety house, designed to teach young students how to navigate life in a big city. It even addresses important safety hazards such as gun safety and 9-1-1 emergency situations through role-playing exercises and interactive projects.    
Anyone can participate in this program, which usually consists of 2 classes between the hours of 9:30 am and noon. The fee per student is a fixed cost of $5, and a group of 10 students is allowed 1 free chaperone. Students can bring their own lunches which they can enjoy in the open-space picnic area. If your group ends up bringing large wicker baskets, it's easier to store them in the overhead bus cabins, so that all food and drinks are kept in one place. In addition, if you're traveling with younger children, it's essential to have a restroom onboard for easy access, which is present on a full-sized charter bus rental. Feel free to request a specific bus model for your trip when speaking to a representative from Falcon Charter Bus.
Reserve A Bus Rental for Your Upcoming Orlando Field Trip
Planning for your next field trip shouldn't be a stressful venture. With the right transportation, there is no limit to the places you can go. Instead of leaving things for the last-minute, speak to a representative at 407-274-9808 and explore your possible bus rental options in the Orlando area. Whether you're traveling in a small or large group, Falcon Charter Bus can pair you with the right bus rental for your educational journey.