You already know that Orlando is home to the world's most beloved animated mouse. However, there's more to experience in this cosmopolitan city for young adults and kids alike. Instead of relying on a comprehensive education within classrooms, consider soaking up lectures at a variety of lesser-known educational locations in the city. From an immersive drama lesson at the Garden Theatre to an informative tour of local farming practices at Southern Hill Farms, getting away from the classroom is the best way to inspire young minds.
To get started, we've compiled a list of some unique educational attractions in Orlando. Once you decide where you want to go for your upcoming field trip, rely on Falcon Charter Bus to pick up and drop your group off to any destination in the city. Our 24/7 group transportation services are highly preferred over traditional school buses due to their modern interiors, high-tech amenities and spacious ambiance. Simply contact us at 407-274-9808 for assistance in planning your trip and our reservation team will be happy to pair you with the perfect bus rental.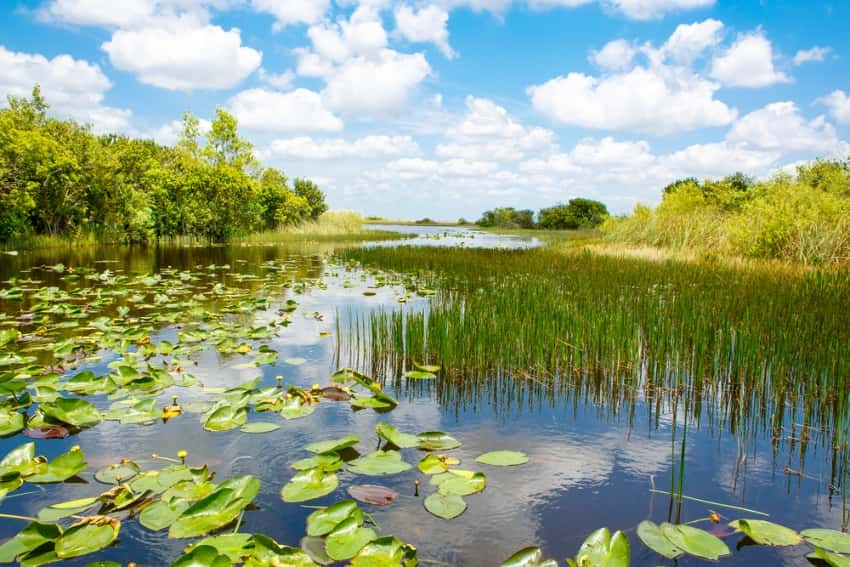 For a better understanding of nature and its constituents, visit:
Ecological Classroom Outdoors
Take a bus rental to: Any ecological site of your choice.
Contact: (407) 443-1535 or email laura@ecoclassroomoutdoors.com.
Group activities: Identifying aquatic species, guided nature walks, hands-on field discoveries.
Tired of being confined within the walls of a classroom? Venture out and take advantage of Ecological Classroom Outdoors, a program that is designed to help students of all ages utilize their scientific knowledge to improve issues in the environment. Children from elementary school up to high school are able to examine Florida's ecosystem through interesting activities such as studying the waters of the Everglades, learning about dry sinkholes or dissecting important aquatic predators.
Since there is no fixed location for this program, teachers are allowed to work with the program coordinators to find an appropriate site for students to mingle and learn. Past options have included local county or city parks, ecological sites close to your educational institution, or even areas within the school property itself. 
Despite the flexibility with destinations, your charter bus driver can take your student group wherever they need to go. For the journey that follows, the flat screen TVs on the charter bus are perfect to watch educational videos on before the off-site lecture, while the PA system helps the teacher keep track of the student headcount. It's a win-win situation all around.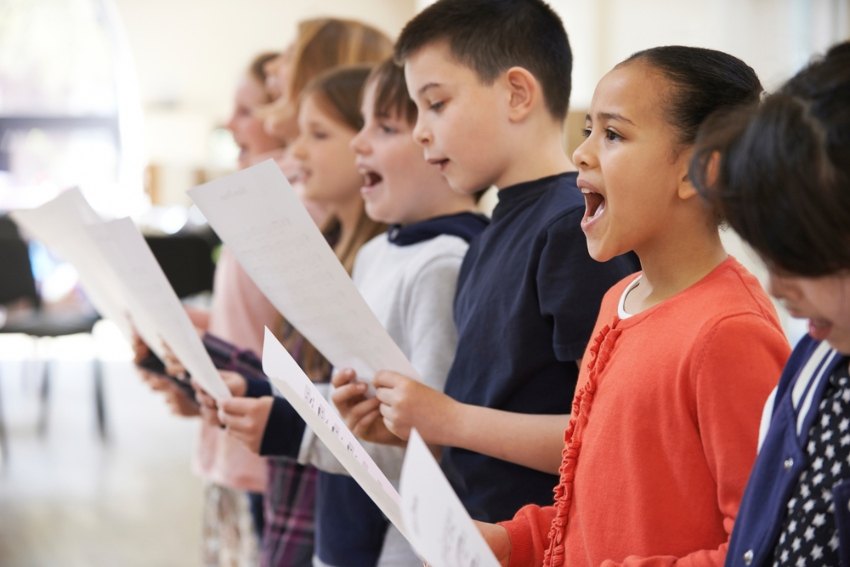 Unlock your inner Shakespeare at the:
Garden Theatre
Take a bus rental to: 160 West Plant St, Winter Garden, FL 34787
Contact: groupsales@gardentheatre.org.
Group activities: Acting classes, on-site plays, theatre summer camps.
Science students aren't the only ones that can study off-campus—drama students can also practice their talents and skills in places that aren't their school's dusty auditorium. The Garden Theatre is one such example of a non-profit organization that hosts field trips, concerts, plays, films, private events, acting classes and even immersive summer camps for students interested in hands-on theatre experience. Past summer camp performances have included Legally Blonde the Musical Jr. and New Mystery with Detective Pikachu!
Student groups from 1st through 12th grade are allowed to participate. Field trips can be booked online and are subject to availability, while summer camps ranging from 4 days up to 20 need to be booked in advance since they're often in high demand. We recommend booking your bus rental the second you receive confirmation of your theatre visit in order to get the best possible deals. You can customize your bus rental however you like, add on a professional AV system to blast theatre soundtracks or utilize free WiFi so that students can research and study onboard.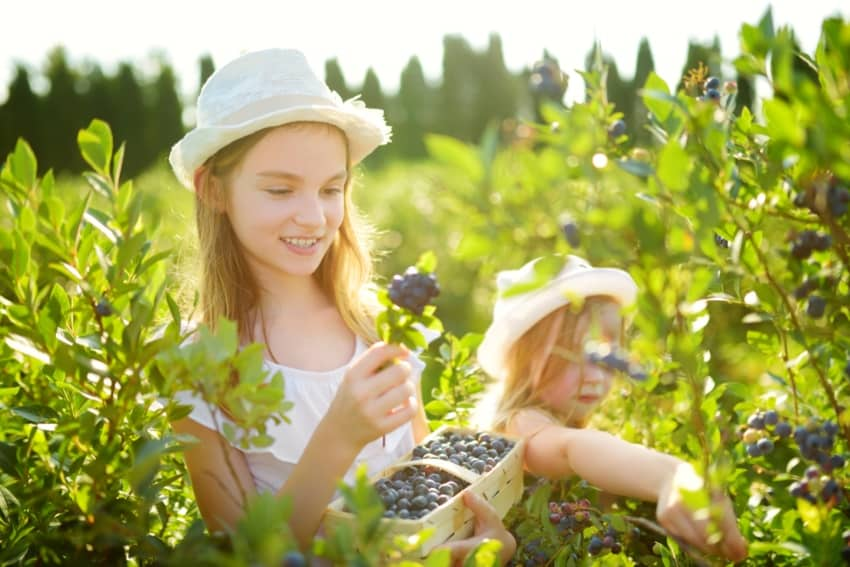 Express your creativity through farming activities at:
Southern Hill Farms
Take a bus rental to: 16651 Schofield Rd, Clermont, FL 34714
Contact: kahley@southernhillfarms.com.
Group activities: Blueberry and pumpkin harvesting, farm wagon rides, arts and crafts.
Combine your love for eating with your love for the outdoors by visiting Southern Hill Farms! This quaint outdoor location offers elementary students and middle schoolers the opportunity to harvest blueberries during spring and pumpkins during October, as well as thrilling farm wagon rides, arts and crafts, and story time sessions.
Visiting the farm for a field trip requires at least 2 teachers or chaperones and usually lasts for three hours. There is a minimum of ten students required when making a reservation, so keep that in mind when booking your date. The farm also has a delicious bakery called 'Southern Hill Sweets' with several desserts, knick knacks, and organic products for your student group to purchase. 
If one or more members of your group decides to splurge, they can always store their haul in the overhead bus cabins, where it'll be safely secured for the ride home. The ride back is made even more pleasurable with the addition of the climate-controlled bus interiors, which allow your group to take refuge from the humid Florida weather.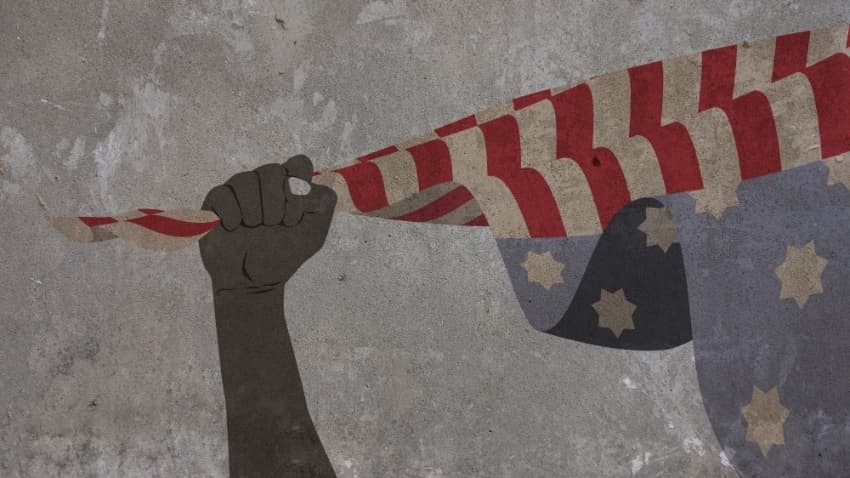 Learn about the artistic contributions of the African American Community at the:
Hannibal Square Heritage Center
Take a bus rental to: 642 West New England Avenue, Winter Park, Florida, 32789
Contact: (407) 539-2680 or email bchandler@crealde.org.
Group activities: tours of the facility, stimulating discussions, visual art workshops.
Comprehending historical events is a significant task for young children, but experiencing it is even more important. The Hannibal Square Heritage Center provides students the opportunity to take a tour of their permanent exhibition, titled 'The Heritage Collection: Photographs and Oral Histories of West Winter Park', which includes around 100 archival images honoring the lives of the African American community in the neighborhood. The timeline, also included in the tour, is a helpful resource for students, as they can see the events that have taken place ever since the Emancipation Proclamation.
This tour is shortly followed by an interactive conversation with a local historian and an arts workshop where students can create their own piece of folk-art stemming from their culture, childhood and familial background. This entire experience covers a variety of subjects such as sociology, linguistics, and American history, which is helpful for teachers looking to address a vast range of topics in a short amount of time.
The tours are offered for grades 4 through 8, three days a week, on Tuesday, Thursday, and Friday from 10 am until noon. We recommend traveling to the center in a minibus since its compact size is perfect for quick day trips. It also includes several amenities found on larger charter bus rentals, such as free WiFi, adjustable reclining seats, and spacious overhead storage for your student group to store their backpacks, books, or other personal belongings.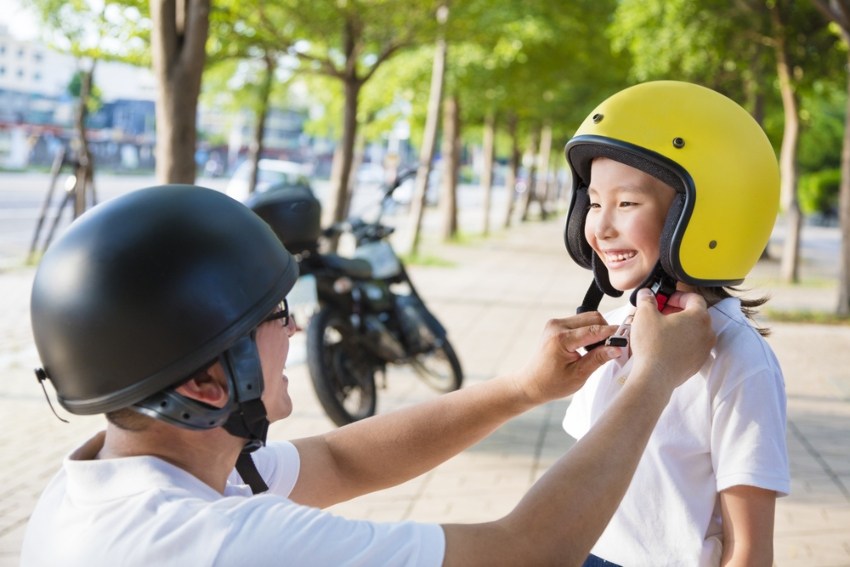 Practice daily preventative measures at the:
Children's Safety Village of Central Florida
Take a bus rental to: 910 Fairvilla Rd, Orlando, FL 32808
Contact: (407) 521-4673 or email brent@childrensafetyvillage.org.
Group activities: Safety exercises, role-playing activities and hands-on discussions. 
Give your students a glimpse into the life of an adult at the Children's Safety Village of Central Florida. This unique educational site is a 'miniature city' that mimics the laws and regulations of an actual metropolis. It contains buildings, sidewalks, traffic lights, railroad crossing indicators and even a fire safety house, designed to teach young students how to navigate life in a big city. It even addresses important safety hazards such as gun safety and 9-1-1 emergency situations through role-playing exercises and interactive projects.    
Anyone can participate in this program, which usually consists of 2 classes between the hours of 9:30 am and noon. The fee per student is a fixed cost of $5, and a group of 10 students is allowed 1 free chaperone. Students can bring their own lunches which they can enjoy in the open-space picnic area. If your group ends up bringing large wicker baskets, it's easier to store them in the overhead bus cabins, so that all food and drinks are kept in one place. In addition, if you're traveling with younger children, it's essential to have a restroom onboard for easy access, which is present on a full-sized charter bus rental. Feel free to request a specific bus model for your trip when speaking to a representative from Falcon Charter Bus.
Reserve A Bus Rental for Your Upcoming Orlando Field Trip
Planning for your next field trip shouldn't be a stressful venture. With the right transportation, there is no limit to the places you can go. Instead of leaving things for the last-minute, speak to a representative at 407-274-9808 and explore your possible bus rental options in the Orlando area. Whether you're traveling in a small or large group, Falcon Charter Bus can pair you with the right bus rental for your educational journey. 
Tampa is a wonderful tourist destination in the Southeast. From popular outdoor attractions such as Busch Gardens to interactive centers like the Museum of Science and Industry, there's no shortage of group activities present in the city. However, planning a group trip is often expensive when you consider money spent on tickets, individual transportation (cars or rideshares), and meals at well-known restaurants. 
But, what if we told you that exploring Tampa doesn't always have to put a dent in your wallet? There are plenty of free or inexpensive activities in the city that are open to the public and offer the same cultural experience that any overpriced destination would. In addition, Falcon Charter Bus makes the stress of group travel easier with flexible charter bus transportation that can pick you up and drop you off anywhere in and around Tampa.
Check out our budget-friendly recommendations below, and when you're ready to plan your trip, contact us at 813-944-3146 to get started!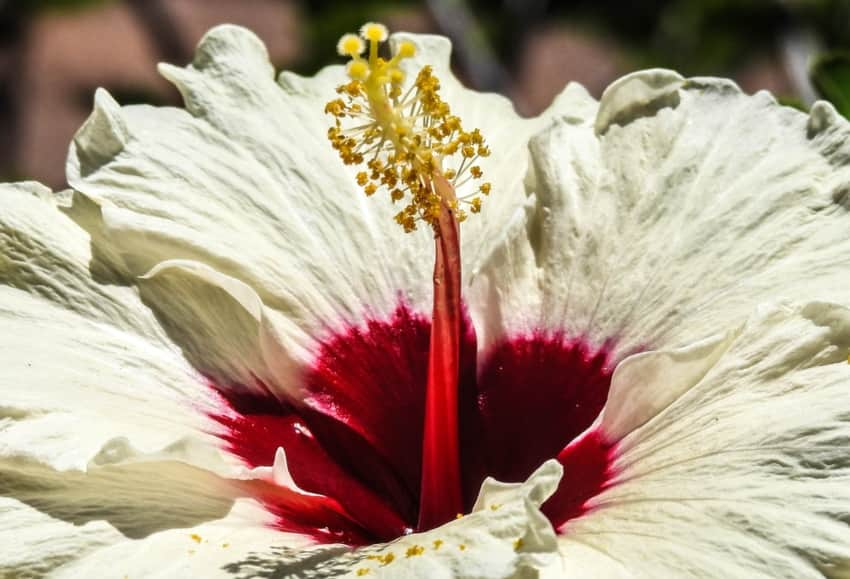 Florida Botanical Gardens
Great for: exotic plant enthusiasts, botany amateurs and lovers of tropical fruit
Address: 12520 Ulmerton Rd, Largo, FL 33774
Distance from downtown Tampa: 35 mins
Spend a day immersed in nature at the Florida Botanical Gardens, a 182-acre facility with over 10,000 plants located in 12 gardens, several wildlife trails and an aquatic habitat. It offers viewers a look at some of the most beautiful flora and fauna in Florida. From exotic sections like the Tropical Fruit Garden to playful sections like the Butterfly Garden, there's something for everyone to enjoy. 
The FBG is open almost all year and admission is free to the public. Just drop in anytime between 8 am and  5 pm on any weekday to host a book club gathering, catch a glimpse of a gopher tortoise nestled in its burrow, or identify the bits and pieces of handcrafted art scattered throughout the gardens on your group tour.
Bus Tip: Visiting the garden any time of year is made easier with a private bus rental. Each bus model has climate-controlled cabins, which means that your group will be comfortably seated even when temperatures in Tampa soar as high as 90°F in the summer or drop as low as 52°F in the winter.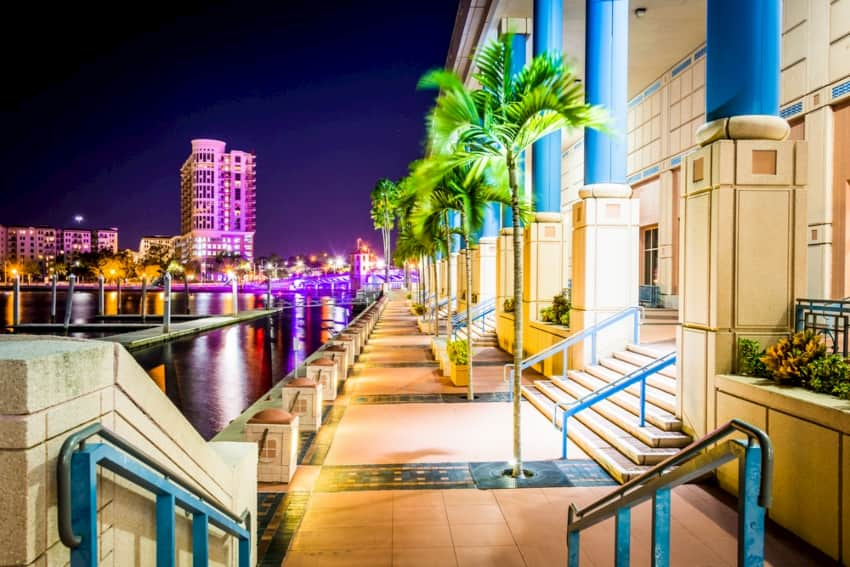 Tampa Riverwalk
Great for: early morning striders, mid-afternoon sightseers and nighttime dinner expeditionists
Address: Curtis Hixon Park, 600 N. Ashley Drive, Tampa, FL 33602
Distance from downtown Tampa: 3 mins
Take in the sights and sounds of the city while strolling along the Tampa Riverwalk with your group. It is a 2.6 mile-long trail that begins at the Channelside District and ends at the Water Works Park at Tampa Heights. It also runs along the Hillsborough River and provides access to the city's most famous attractions, cultural destinations and eateries. 
The Riverwalk is open daily and is free to the public. Your charter bus driver can drop your group off anywhere along the Riverwalk at any of Tampa's major tourist attractions. Spend the day at the Tampa Museum of Art learning about Greek and Roman culture, host a picnic at Curtis Hixon Park, or take your students to the Glazer Children's Museum to interact with the creative exhibits. There are also several delicious waterfront restaurants, such as Columbia Cafe or Four Green Fields, known as 'America's only authentic thatched-roof Irish pub'. 
Bus Tip: Falcon Charter Bus is one of Tampa Riverwalk's preferred transportation partners, which means the bus drivers are familiar with the area and can guide your group if needed. Simply browse through the bus rentals we offer and start planning your trip today!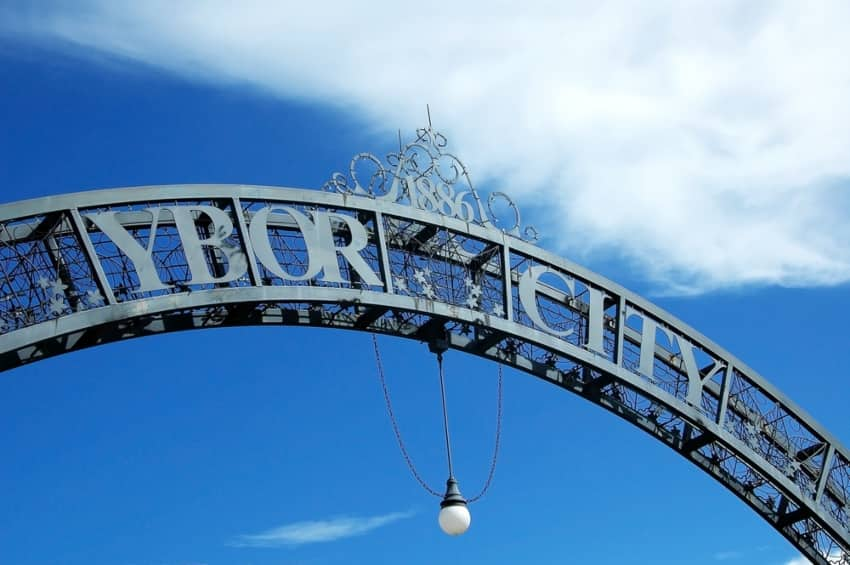 Ybor City
Great for: history buffs, artistic minds and fans of Latin American cuisine
Address: 2015 East 7th Avenue, Tampa, FL 33605
Distance from downtown Tampa: 5 mins
A vibrant and historic neighborhood located in the heart of Tampa, Ybor City is nothing short of astounding. Since 1880, it has been home to Cuban, Italian and Latin American immigrants, and the rich immigrant culture has given rise to some of the most stunning architectural sites, museums and restaurants in the area. Ybor City is deemed a National Historic Landmark, and its iconic 7th Avenue has been named one of America's 10 Great Streets by the APA, which means it should be a must-see on your charter bus itinerary.
Access to this neighborhood is free whether you're there to browse around and admire the historical buildings, snap selfies in front of walls filled with colorful graffiti, visit the iconic GaYBOR district or window-shop at some of the unique boutiques. You can even grab a map or brochure from the Ybor City Visitor Center and explore the town on your own schedule with your group. In addition, Ybor City is also home to the J.C Newman Cigar Company, which offers free self-guided tours to visitors during the week.
Bus Tip: Running out of battery after a satisfying day of sightseeing? No worries.  Simply plug your phone into an electric outlet in your 20-passenger minibus rental—your battery will be back to 100% before you know it.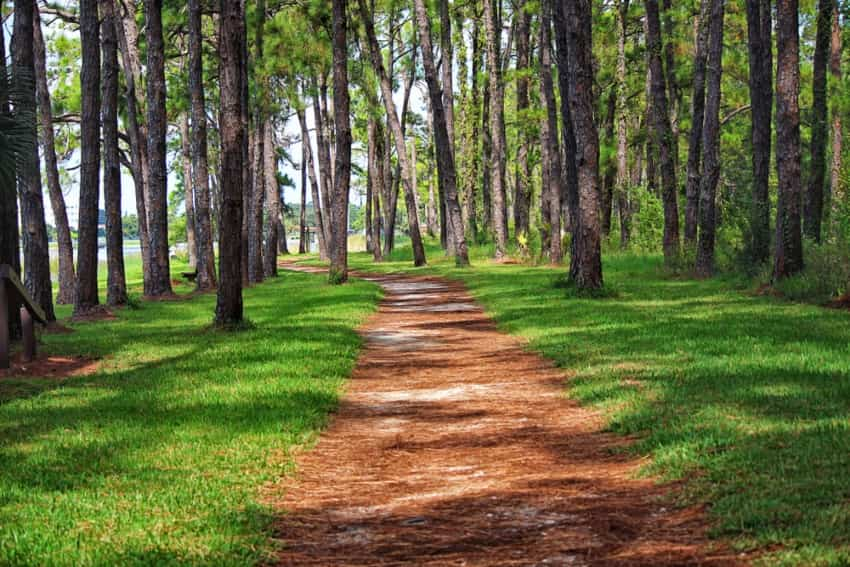 Heritage Village
Great for: explorers at heart, admirers of historical communities and those who love impromptu nature walks
Address: 11909 125th Street N., Largo, FL 33774
Distance from downtown Tampa: 33 mins
Standing proudly in Pinellas County is Heritage Village, a living history museum that consists of 33 preserved attractions spread over 21 acres. It's surrounded by abundant pine and palmetto trees and includes several historic homes, schools and churches, a general store, and a railroad depot. 
Admission is free for student groups Wednesday through Friday, while adult groups are allowed to enter for free on Saturdays as well. It's important that you make a reservation online beforehand. Self-guided tours usually last around 1.5 to 2 hours, and groups are allowed to bring their own picnic essentials on-site. In addition, teachers are allowed to curate a lesson plan using the resources from Heritage Village, which makes for a great history class. The workers at Heritage Village even host interesting programs, such as sugar cane and smokehouse demonstrations and rotating artistic exhibits. If you need to get away from the loud sounds, consider walking along the Shirley McPherson Native Plant Trail for momentary peace and silence.
Bus Tip: A day spent at Heritage Village often means you need to pack enough food and drink to fuel you throughout the day. A 25-passenger minibus rental has large overhead luggage bins to store your coolers, wicker baskets and snacks for the journey.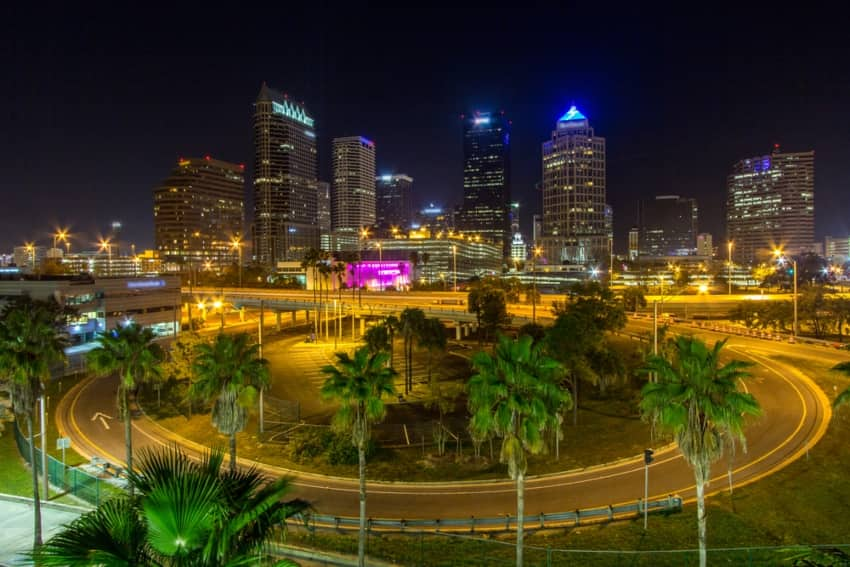 Fourth Friday 
Great for: college students, rational consumers and gals who just want to have a great time
Address: anywhere in the city
Distance from downtown Tampa: activities are held throughout downtown and Ybor City
If you're trying to save money and have a great time in Tampa, it doesn't get any better than Fourth Friday. On the fourth friday of every month, between 5 pm and 8 pm, the region of downtown Tampa provides free or heavily-discounted access to the city's major art and cultural centers. The selection is often vast and can include free admission to places such as the Tampa Theatre, the Henry B. Plant Museum and the Florida Museum of Photographic Arts. 
In order to take advantage of this end-of-month extravaganza, all you need to do is collect a wristband from any of the participating venues listed on Fourth Friday Tampa's schedule. Apart from access to iconic tourist attractions, this wristband also offers fantastic deals at restaurants and bars in the area. Whether your group is looking to immerse themselves in the city or planning on indulging in great dishes, there are activities to keep everyone entertained.
Bus Tip: If you're planning on attending several events, store your purses, bags, and other personal luggage on your bus rental. Your belongings will be safe from pickpockets, and you won't need to lug around heavy items on your walk in and around downtown Tampa.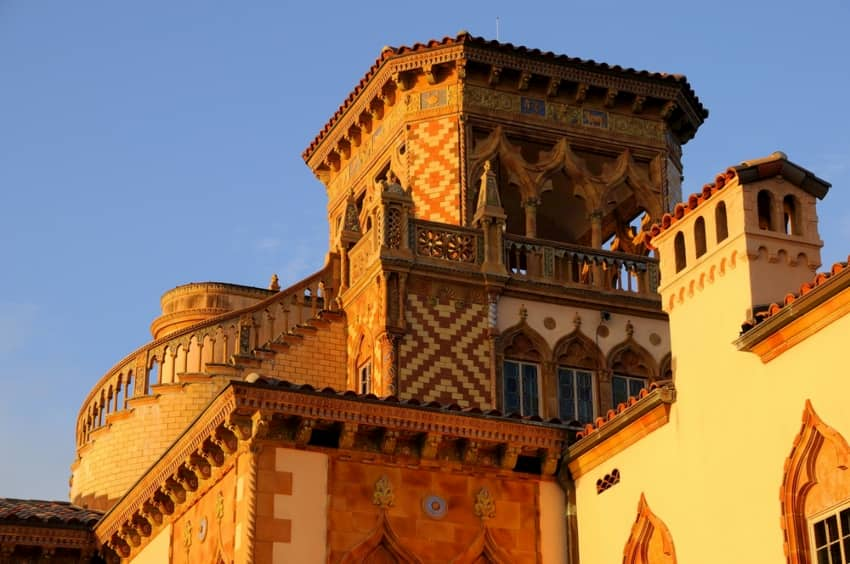 Ringling Museum of Art
Great for: art aficionados, avid museum print collectors and casual viewers
Address: 5401 Bay Shore Rd, Sarasota, FL 34243
Distance from downtown Tampa: 1 hr
Known as the "official state art museum for Florida," the Ringling Museum of Art consists of 21 galleries with over 10,000 objects ranging from European paintings created by the Old Masters to contemporary sculptures from the 20th century. Apart from the museum, there are several other buildings for viewers to explore, such as the Circus Museum, the Ca' d'Zan, the Library, and the Conservation Complex.
Interested in art galleries but don't want to spend a hefty amount on tickets for your group? Then plan a visit to the Ringling every Monday, when the public gets free access to special curated exhibitions. In addition, there's plenty of space to stroll around the museum grounds, taking in the unique architecture and Sarasota landscapes on your own time.
Bus Tip: The Ringling Museum has a specific "Bus Drop Off" area where your group can exit the bus rental. This is only an unloading zone, so your bus driver will need to drive over to the parking lot and wait there until you're ready to go home.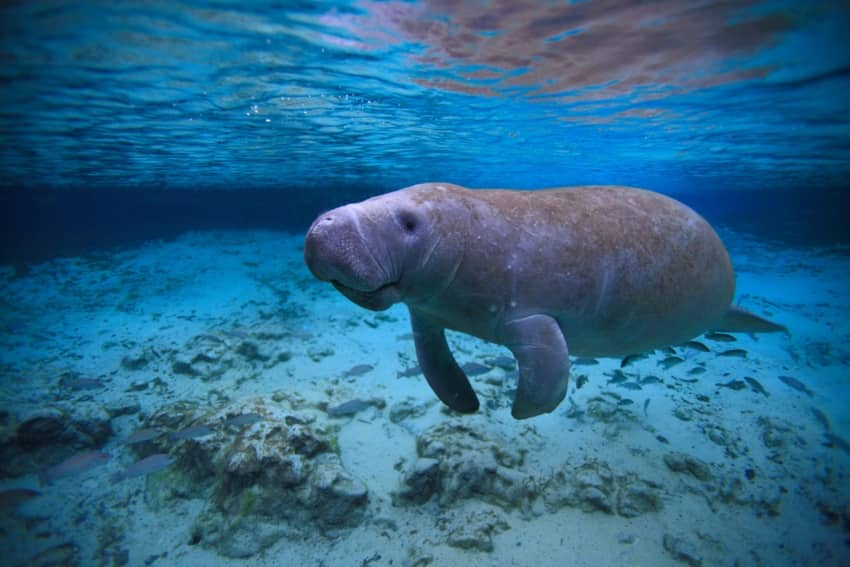 Manatee Viewing Center
Great for: wildlife supporters, environmental activists and people who find manatees cute
Address: 6990 Dickman Rd, Apollo Beach, FL 33572
Distance from downtown Tampa: 25 mins
Located by Apollo Beach, the Manatee Viewing Center is a federally designated sanctuary for the manatees and their aquatic habitat. It's usually open from the beginning of November till mid-April, when the cooler season draws the manatees to the warm waters of Tampa Bay.
The center is free for the public during the week, since it aims to increase awareness about the manatees and the difficulties they may face due to changes in their habitat. Your bus driver will park at the center while you walk to the boardwalk that leads to an observation tower. The top of the tower provides a 50-foot vantage point where you can take in the expanse of the estuary and peer at the manatees frolicking in the water below. Other group activities include interactive displays in the center itself, an award-winning butterfly garden and a beautiful nature trail where you can discover Florida's acclaimed coastal plants. 
Bus Tip: There is no restroom at the boardwalk, tower, or habitat trail. To avoid missing out on meeting the friendly sea critters, use the onboard restroom in your full-sized charter bus rental instead. It's clean, private and offers you the quick-fix that you need.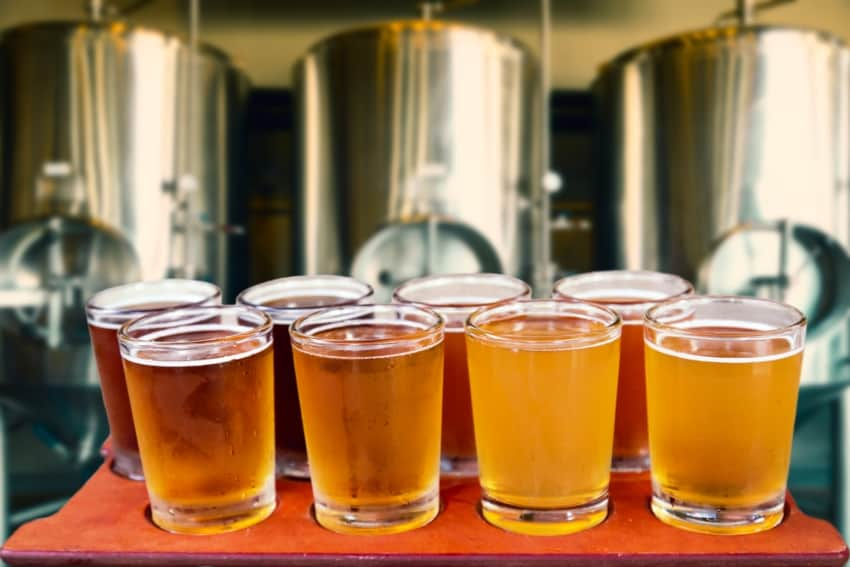 Yuengling Brewing Co 
Great for: beer snobs, tourists interested in the brewing process, and those who tag along for the free samples  
Address: 11111 N 30th St, Tampa, FL 33612
Distance from downtown Tampa: 15 mins
Get your beer fix at the Yuengling Brewing Co., known as the oldest operating brewery in the U.S. and considered to be one of the country's top independent breweries. They currently have two factories, with the Tampa location being a popular spot for guided tours and tastings. For those 21 and over, it's the perfect opportunity to relax and enjoy a drink or two. 
This brewery offers free hour-long tours to the public from Wednesday until Saturday. Each tour showcases the process behind creating delicious craft beer, from the challenging fermentation method down to sealing and bottling. At the end of the tour all age-appropriate guests are allowed to make a pit-stop at the Biergarten, where they can taste fresh craft beer, including the signature Traditional Lager, Lord Chesterfield Ale and Black and Tan Porter Blend.
Bus Tip: Too tipsy to drive? No DDs required. Leave it to your bus driver to get you home safe and sound.
Rent a Tampa Charter Bus Rental Today
Spending time with a group of friends, colleagues, or loved ones doesn't always have to be expensive. Invest in stress-free bus transportation with Falcon Charter Bus for an exciting, affordable day out in Tampa. Venture out and explore other cities in the Southeast by renting a shuttle to Miami, Orlando, Lake Buena Vista, Nashville, and Atlanta to explore more budget-friendly trip options. When you're ready to start planning your trip, contact us at 813-944-3146 for a free, no-obligation bus quote.