The Best Field Trips in Miami
Where to Take a Field Trip in Miami
While Miami is best known for its blue beaches and exciting nightlife, that doesn't mean there isn't  an abundance of family-friendly and educational destinations to visit. With a private charter bus rental, you can load up the whole classroom and take them for an inspirational day out on the town. Check out our round-up of the best field trip destinations in the Miami area:
Frost Museum of Science
The Phillip and Patricia Frost Museum of Science is one of the top educational destinations in Miami. Field trips at the Frost Museum are immersive and engaging, inviting students of all ages to delve into the science behind marine ecosystems, the biology of the human body, the physics of flight, and more. You can also add on special programs like a planetarium show or a private, 45-minute learning experience about sea life or meteorology.
Getting to the museum is easy—it's located downtown in Miami's Museum Park. Your best bet for parking will be nearMaurice A. Ferré Park, so you may want to arrange a pick-up/drop-off time and place with your driver. When you call to schedule your field trip, you can also ask the museum about the best place to park your charter bus rental.
Address: 1101 Biscayne Blvd, Miami FL 33132
Phone: 303-434-9600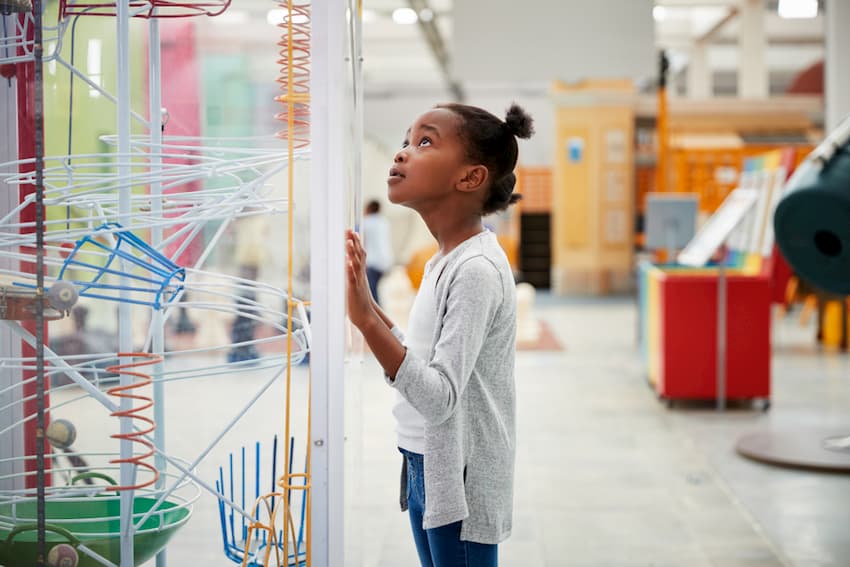 The PAMM
The PAMM, or the Pérez Art Museum Miami, has ample learning opportunities for K-12 students and teachers. High school fine arts, ceramics, or photography classes can enjoy browsing the modern art galleries and sculpture garden. You can also arrange a free educator workshop that discusses contemporary art and involves students in hands-on art-making.
Since the PAMM is located in the Downtown Miami Museum Park, you may find parking at Maurice A. Ferré Park. Arrange a pick-up and drop-off time and place with your driver if you plan to park off-site, or ask the PAMM where the best place to park your charter bus rental is.
Address: 1103 Biscayne Blvd, Miami, FL 33132
Phone: 305-375-3000
Zoo Miami
A field trip at Zoo Miami is an exciting day for students of all ages. You can visit the exhibits of dozens of animals including elephants, chimpanzees, and meerkats, to name some fan favorites. When it comes to planning your field trip, you can customize your visit with educational activities like wildlife training presentations and feeding giraffes, rhinos, or camels.
Please note, Zoo Miami requires a minimum of one week's notice to get a discounted rate for a field trip. Admission is between $8-$8.75 per student, and they allow one free chaperone per every eight paying students. When you call to make a reservation, ask about the best place to park your charter bus.
Address: 12400 SW 152 St, Miami FL, 33177
Phone (Group Sales): 305-251-0400 ext. 5084993, 5084951, or 5084941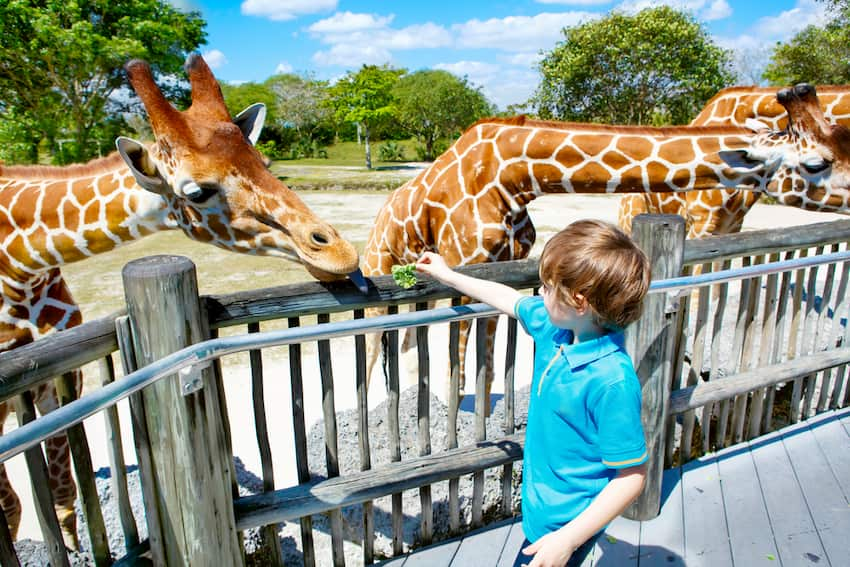 Vizcaya Museum and Gardens
The Vizcaya Museum and Gardens has many educational tour options for students of all ages. Younger students will enjoy The Living Garden and the A Day in the Life of Vizcaya tours, which guide students through the history of the Vizcaya. Older students can delve into the design and architecture of Italian country houses or discover the local nature of the estate through the Environmental Exploration Tour.
Submit a request to visit at least 14 days in advance of when you'd like to go. You'll be able to visit on a Monday, Thursday, or Friday, and the museum asks you to arrive at least 15 minutes prior to check-in. If you need to drop off and pick up visitors with limited mobility, make sure to alert the security officer in the main parking lot and they will guide you to the service area.
Address: 3251 South Miami Ave, Miami, FL 33129
Phone (School Programs Manager): 305-860-8436
HistoryMiami
Field trips at HistoryMiami will bring your students through 10,000 years of South Florida history. Their educational programs include a guided tour of the collection and galleries catered to your students' age group. Little ones will enjoy a 1-hour, story-filled journey through the museum while older students will enjoy a tour delving into local history and civics—and it doesn't stop there. Opt for an archeology-themed workshop or prehistoric-themed tour for deeper learning.
Ready to plan your day? Make sure to file a request to visit at least three weeks before your ideal date. Parking is located at the Miami-Dade Cultural Center Garage, but make sure to confirm availability for your charter bus rental when you can plan your field trip.
Address: 101 West Flagler Street, Miami, FL 33130
Phone: 305-375-1492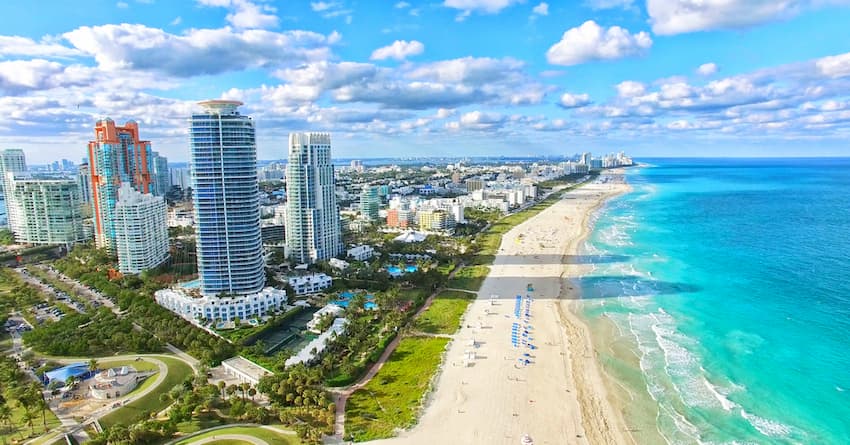 Traveling with Students in Miami
Now that you know where to go, let us help you get there! As a teacher or educational professional, you know traveling with students is no picnic in the park.
Multiple Charter Bus Options
Falcon Charter Bus can pair you with a variety of bus options. Choose a full-sized motorcoach or two for a whole grade-school class or a minibus for smaller high school classrooms. You can easily plan a field trip for your high school science or history class with a custom charter bus rental or take the whole school on a well-deserved end-of-the-year trip with a fleet of motorcoaches. We can also find you a bus with ADA-compliant features so that everyone can take part in your field trip. Just mention your need when you call us at 305-359-3962.
Onboard Amenities
With a private charter bus, you can ensure your students are entertained and chaperones are relaxed while en route. Large motorcoaches typically come equipped with TV screens and a DVD player, so you can ask your class to bring in some of their favorite movies and TV shows to play on the journey. Or ask about free WiFi onboard to keep everyone connected, whether it's for students to make and share TikToks or to keep your class engaged with a digital trivia game. Buses also have power outlets in every seat so devices like smartphones and laptops can stay charged throughout the day.
Comfortable, Reliable Rides
When it comes to comfort, reclining seats and plenty of legroom will help you relax en route—not to mention air-conditioning to combat the Florida heat. You'll also be able to relax and rely on a professional, experienced driver who's committed to keeping your students safe. Falcon Charter Bus only works with trained, credentialed drivers, including many who are local to Miami and comfortable with the city streets. You'll be able to sit back and relax knowing you're in good hands.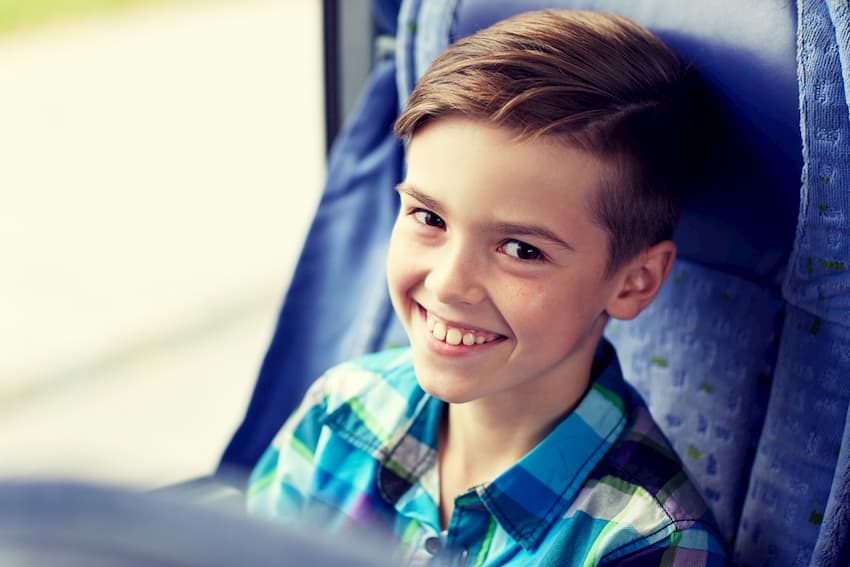 Rent a Charter Bus For Your Miami Field Trip
Ready to hit the road for your next field trip in Miami? Let Falcon Charter Bus take care of the transportation logistics for you. Give us a call at 305-359-3962 and tell us about your field trip plans. We can suggest the right charter bus for your needs and give you a free, no-obligation quote today!