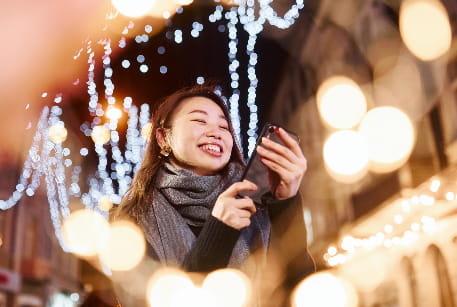 No one knows what the holidays will look like this year—but that doesn't mean you can't make tentative plans to get you and yours in the holiday spirit. Besides, some of the Atlanta area's best seasonal holiday attractions are outdoors and social distance-friendly!
We've put together this list of some of the best outdoor holiday events within driving distance of Atlanta. So round up your close friends, family, or established pod and start planning your yuletide celebrations:
COVID-19 Precautions
Before planning your holiday getaway, keep in mind that many attractions within the Atlanta area may still be closed due to the COVID-19 pandemic, and many more may close or alter availability between now and the holiday season. While traveling in a large group is not advised, if you're on the road with a smaller group and wish to see the holiday sights, the Falcon Charter Bus team can help you do so safely.
When you rent a charter bus or minibus through our network, you can rest assured that all high-touch surfaces like hand rails are sanitized regularly. We can also accommodate any onboard requests and restrictions you or your destination needs to put into place. Whether it's a preboarding temperature check, hand-washing stations, disposable face coverings, or a staggered seating chart, our team will work with you to ensure everyone arrives safe and with peace of mind.
If you have any questions or concerns about our COVID-19 safety protocols, cancelation policy, and rental rates, please give us a call at 404-400-3545 for more information.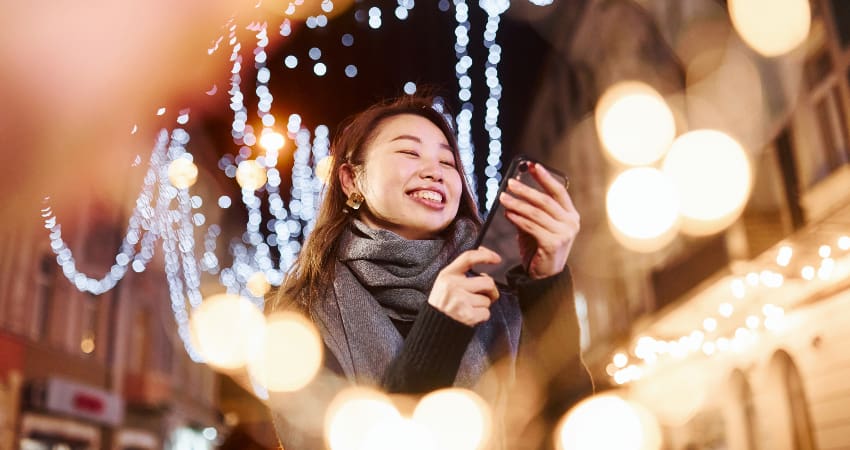 Take in the Atlanta Botanical Gardens
Address: 1345 Piedmont Ave NE, Atlanta, GA 30309
With 30 acres to wander through and dozens of themed gardens to explore, paying a visit to the Atlanta Botanical Gardens in Midtown is always a good idea—but the holiday season brings even more reasons to stop by!
The annual Garden Lights Holiday Nights spectacle is a great opportunity for kids and kids-at-heart to enjoy festive botanical displays, model train villages, and larger-than-life sculptures made of thousands of twinkling lights. A majority of the lights are visible from the outdoor walking trails, which are restricted to one-way traffic to encourage social distancing.
While the lights return to the gardens on November 13, tickets for this event are available starting October 1 and often sell out quickly—so mark your calendar! It's also worth noting that minibus and oversized vehicle parking are not permitted in the gardens' designated parking zones. Your bus driver will likely need to drop everyone off at either the main entrance or through the South Service gate off Piedmont Road, at the rear of the gardens. From there, your bus rental will need to organize off-site parking while you enjoy the lights—likely at the Georgia World Congress Center Marshalling Yard four miles away.
Explore the Callaway Gardens
Address: 17800 US Hwy 27, Pine Mountain, GA 31822
While this resort offers 2,500 acres of gardens to explore year-round, between November 19 and January 3 this Pine Mountain getaway sparkles with holiday cheer. Literally!
The Fantasy in Lights exhibition is one of the most acclaimed ride-through holiday light experiences in the region, earning the title as one of National Geographic's Top 10 Light Displays in 2020. After your spectators have ooh-ed and ahh-ed over the twinkling illuminated forest, the 200-yard field of lights, and the tallest Christmas tree in the South, take some time to explore the holiday market, grab a cup of cocoa with Mrs. Claus, and stop for a photo with Santa—all within social distancing protocols, of course.
Temperature checks and masks are required to view the lights by trolley and to walk through the tented Christmas Village. They are not required, however, if you plan to drive through the lights in your own vehicle—which can include a private bus rental! Call Callaway Gardens at 1-800-543-7121 to inquire about the motorcoach drive-through packages available for the 2021 holiday season.
Root for Your Home Team at the SEC Championship
Address: 125 Ted Turner Dr NW, Atlanta, GA 30303
For many Southern folks, the holiday season is synonymous with catching the biggest football games of the year. Who knows if 2021's SEC finalists will hail from universities in Athens, Tallahassee, Nashville, or beyond—but no matter who you root for, Falcon Charter Bus can make the trip to Mercedes-Benz Stadium a comfortable one.
The semi-enclosed stadium itself may be packed with fans come gameday (and therefore perhaps not the safest in the midst of a pandemic), but that doesn't mean a tailgate with your established pod is off the table. Ask your rep about booking a charter bus rental to act as your fan group's home base, so you'll have plenty of storage for coolers and tents as well as free WiFi and a clean restroom once you park and set up.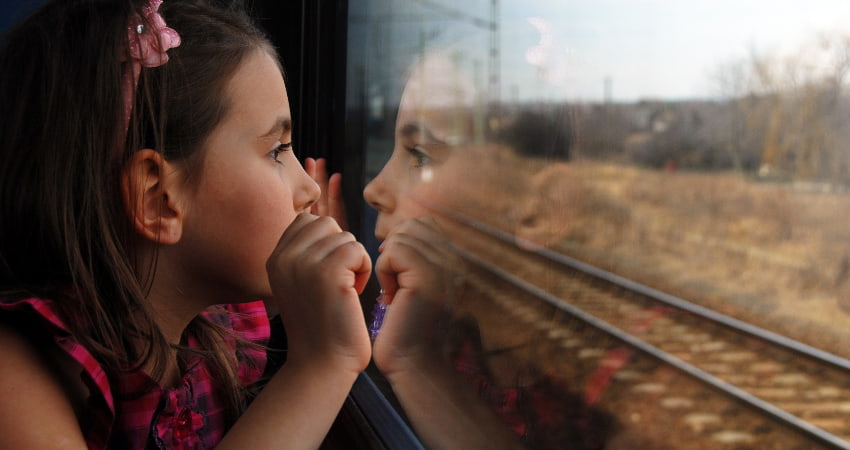 Take a Ride on the Blue Ridge Holiday Express
Address: 241 Depot St, Blue Ridge, GA 30513
The Blue Ridge Scenic Railway offers a special experience for winter visitors who ride the rails between November 11 and December 31—complete with hot chocolate and clear views of the North Georgia mountains without too much tree cover.
But if your group is seeking a more festive adventure (or simply don't have time for the 4-hour regular ride along the railway) be sure to stop by between November 26 and December 23 to check out the Holiday Express. For the experience, the Blue Ridge Scenic Railway decks out each train car with glittering lights, plays Christmas music for in-cabin sing-a-longs, and plenty of holiday sweets, jingle bells, and activity packets for the kids.
Visiting with 15 or more people? Take advantage of discounted train ticket rates by placing a group reservation! For more information and details as to where your charter bus driver can park your coach rental, call the Blue Ridge Scenic Railway ticket office at 877-413-TRAIN.
As of the time of this writing (August 2021), the Blue Ridge Railway is subject to the 100-day mask mandate put in place by the TSA. And while things may change between now and the holiday season, be prepared to fill out a COVID-19 symptom questionnaire before boarding and to wear a facemask while aboard the train.
Celebrate the Holidays Safely in Atlanta
Whenever your small group of merrymakers is ready to start planning for the holiday season, Falcon Charter Bus will be here to help. Our 24/7 customer service line and network of buses big and small make it easy to book reliable transportation year-round and throughout the holiday season. From caroling with your youth group to setting up reliable DDs for your company holiday party, let the pros handle your transportation logistics so you can get back to making the most of the season!
Call 404-400-3545 today for a free and personalized bus rental quote for your next Atlanta group trip.