7 of the Spookiest Places You Can Visit in Miami
It's finally fall, and that means pumpkin spice lattes are here, temperatures are usually below 90, and it's the perfect time to go ghost hunting in Miami. Miami has plenty of (supposedly) haunted mansions, cemeteries, and theaters for you to explore with your group. Many of these locations also serve as art galleries or event venues, so you can easily take kids without worrying about them getting too scared.
Looking for transportation to your next haunted house or graveyard? Falcon Charter Bus can help. We provide clean, sanitized charter buses throughout the Southeast, including in Miami. And if you're planning a trip while social distancing is in effect, you can wear masks and request a bus with plenty of space for your group to spread out. Just give us a call at 1-866-217-2168 to start planning your spooky-season outing with a free, no-obligation quote.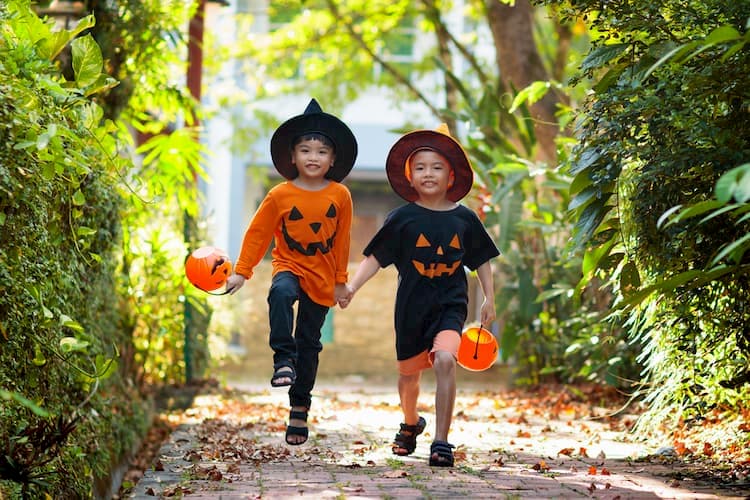 Miami City Cemetery
The oldest municipal graveyard in Miami-Dade County, the Miami City Cemetery was established in 1897 and boasts more than 9,000 graves. You can visit the gravesite of Julia Tuttle, the city's founder, or of Carrie Barrett Miller, whose husband infamously covered her body in concrete to preserve it forever. The cemetery also provides a resting place for veterans of the Civil War, the Spanish-American War, World War I, and World War II.
With so many important people buried in this cemetery, it's no wonder that visitors have reported paranormal phenomena like mists, cold spots, and feelings of being watched. Dr. Paul George of HistoryMiami hosts a Ghosts of Miami City Cemetery Tour every year in October, and though he personally professes not to believe in ghosts, he can tell you about the cemetery's history of grave desecrations and even animal sacrifices. The tour is $30 for adults and $10 for children, though you can visit the cemetery on your own when a tour isn't happening.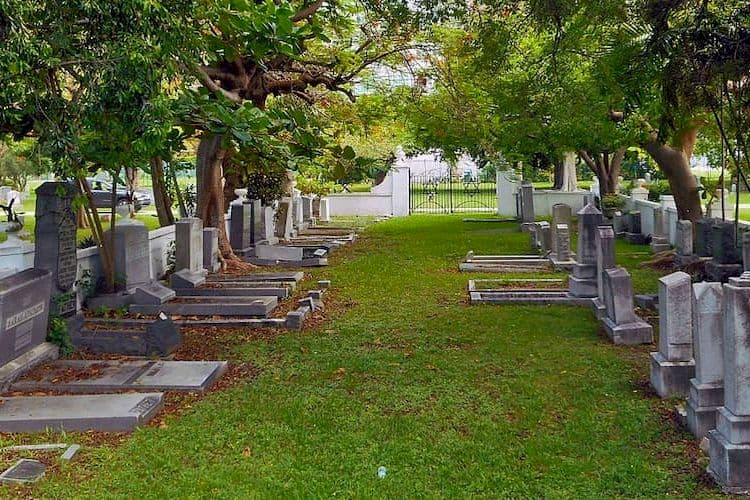 Address: 1800 NE 2nd Ave, Miami, FL 33132
Charter bus parking: Although the cemetery doesn't have designated parking, there are several paid public lots in downtown Miami where your charter bus can park.
Coral Castle
The Coral Castle in Homestead, FL may or may not be haunted, but it's definitely weird. Edward Leedskalnin built this massive structure from oolite limestone (not actual coral) after his fiancée left him the day before their wedding. It took him 28 years, from 1912 to 1940, to create the towers, water fountain, sundial, walls, and doors of his castle.
Though that may be a bit obsessive, it's not the truly weird part. Leedskalnin had a 4th-grade education, no engineering experience, and, as far as anyone can tell, no outside help. He was also a small man, only about 5 feet tall and 100 pounds, yet he somehow managed to build this massive structure. Some people claim he must have used magic or psychic powers, and others claim he still haunts the building. If you want to see Leedskalnin's creation for yourself, your group can visit for $18 per adult, $16 per senior, and $8 per child.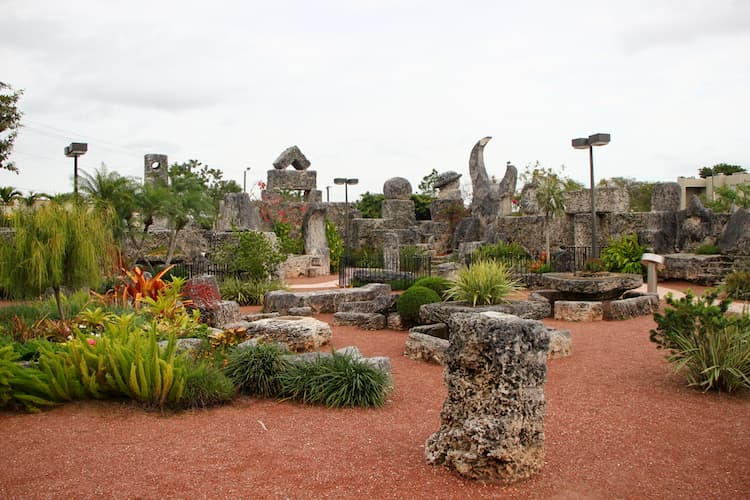 Address: 28655 S Dixie Hwy, Homestead, FL 33033
Charter bus parking: Coral Castle has a designated parking area with room for charter buses.
Deering Estate
In 1915, Charles Deering decided to build a massive home on land that Native people had once used as a cemetery. Four construction workers died in an accident while working on the mansion, and in 1925 Mr. Deering died inside his new house. Given that history, it's no surprise that people report hearing whispers and slamming doors, feeling cold spots, and seeing apparitions around the house. A team of ghost hunters even reported hearing a woman begging for help to save a drowning child.
Although you can tour the estate all year long, in October you can sign up for a Historic Ghost Tour, which will teach you about the Native tribes who lived in the area and the life of Charles Deering. The tours are $40 per adult. In past years, the Estate has also hosted events like  Spookover, where ghost hunters lead an overnight tour, or Spirits' Speakeasy, where you learn about the spirits while sipping historic cocktails. Keep an eye on the Deering Estate's website to find out what events they're hosting when your group visits.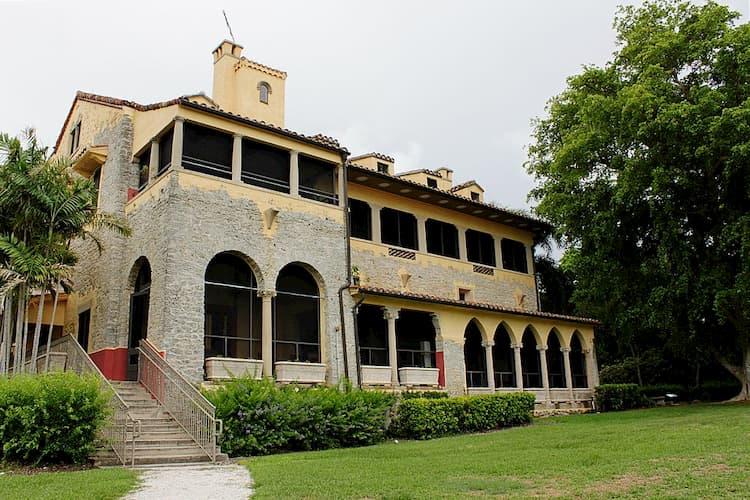 Address: 16701 SW 72nd Ave, Miami, FL 33157
Charter bus parking: Your charter bus can park at the Visitor's Center of the Estate.
Curtiss Mansion
Glen Curtiss, a famous Miami developer and aviator, built this Mission Revival house for him and his wife, Lena Curtiss, in 1925. Glen died just 5 years later, but Lena claimed that she could still hear him working on new projects and talking about aviation with other pilots around the house. Independent ghost hunters have since supported her claims.
You can schedule historic house tours here all year long, as well as private events like weddings, quinceañeras, and celebrations of life. In October, the Curtiss Mansion hosts scary events like "A Nightmare at the Curtiss Mansion." If you've ever wanted to visit a haunted house event in a house that may really be haunted, this is your chance.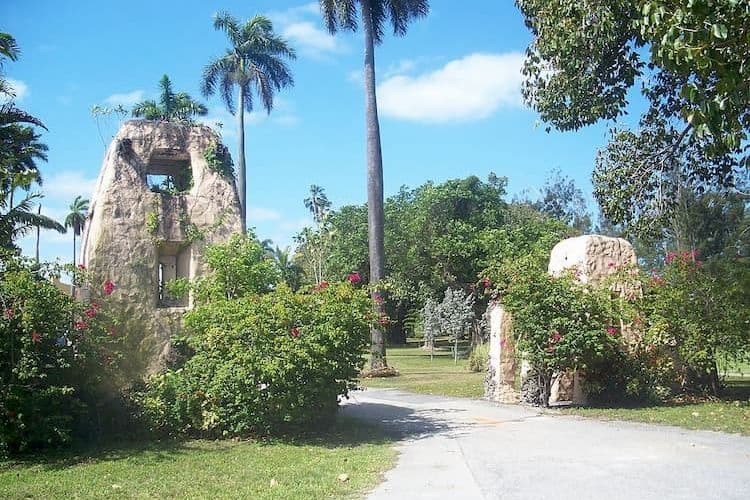 Address: 500 Deer Run, Miami Springs, FL 33166
Charter bus parking: The Mansion has its own parking lot where you can leave your charter bus.
Biltmore Hotel
This elaborate Spanish Colonial-style lodging was built in 1926 and still serves as a hotel today. Your group can splurge to stay here or just stop by for some food and to explore. Either way, you may catch a glimpse of some of the ghosts the hotel has acquired over its almost 100-year history.
In 1929, gangster Thomas "Fatty" Walsh was shot here after an argument over gambling. He's now rumored to be an active but friendly spirit who passes by mirrors, smokes cigars, and shakes bottles and glasses at the bar. Some guests and staff have even claimed that he can make the elevator go to floor 13, the floor he was shot on, when no one presses a button.
Fatty Walsh isn't the only resident ghost, though. During World War II the hotel was transformed into a hospital for soldiers who had been injured, and the ghosts of men in WWII uniforms have also been seen around the property. Keep an eye out for them if you decide to stay here.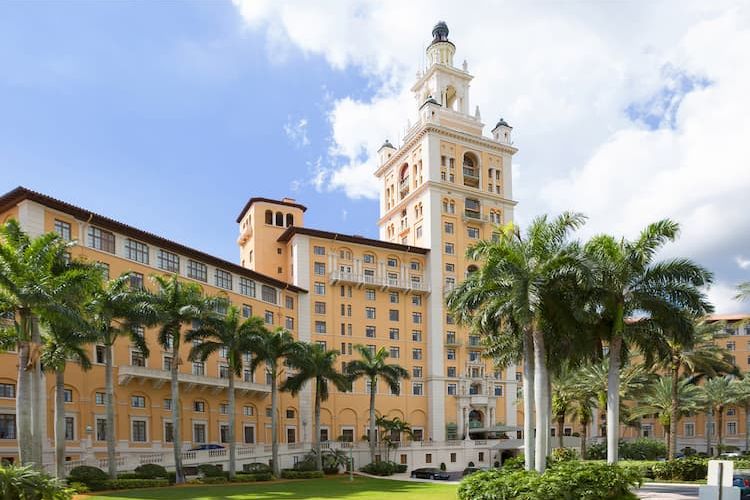 Address: 1200 Anastasia Ave, Coral Gables, FL 33134
Charter bus parking: The Biltmore Hotel has free self-parking that your charter bus driver can take advantage of.
Villa Paula
Villa Paula was Miami's first Cuban consulate, built for Consul Domingo J. Milford, who named it after his wife. With 10 bedrooms, 18-foot ceilings and beautiful white walls, the house was one of the most beautiful in the city when it was completed in 1926. Sadly, Paula died just a few years later following complications from a leg amputation.
After her death, visitors reported smelling fresh-brewed coffee and roses, two of Paula's favorite things, around the house even when neither was actually there. Other visitors claimed to hear knocking and footsteps, and some people even caught glimpses of a black-haired woman with one leg wandering around the villa. Eventually, Villa Paula came to be known as Miami's most haunted house.
The villa currently functions as an art gallery and event space, so you'll only be able to get inside if you sign up for an event. But you're free to view the house from the outside even if you can't find an occasion to tour it.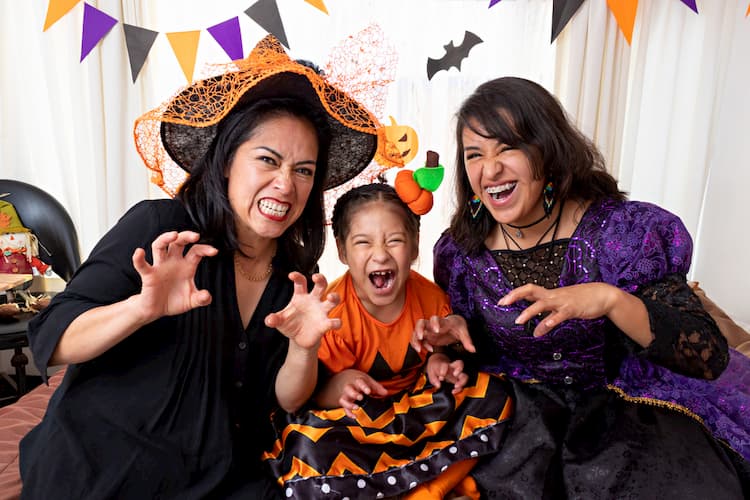 Address: 5811 N Miami Ave, Miami, FL 33127
Charter bus parking: Villa Paula offers free parking for people attending events. If you're only looking at the house from the outside, your charter bus can just drive by.
Colony Theatre
When the Colony Theatre first opened in 1935, it was a movie palace for Paramount Pictures. Today, this beautiful theater in the heart of Miami Beach hosts music, dance, and comedy performances and is the home of the Miami New Drama theater company. It's also rumored to be haunted.
Actors and guests have reported hearing mysterious footsteps backstage, and some people have also seen the ghost of a woman in 1930s clothing. But the Colony Theatre's most unique apparition is the ghost of a white toy poodle that has been seen running around the theater. If you want a chance of glimpsing the dog, you'll need to buy tickets to a performance, but you can always stroll by the theater if you just want to see the outside.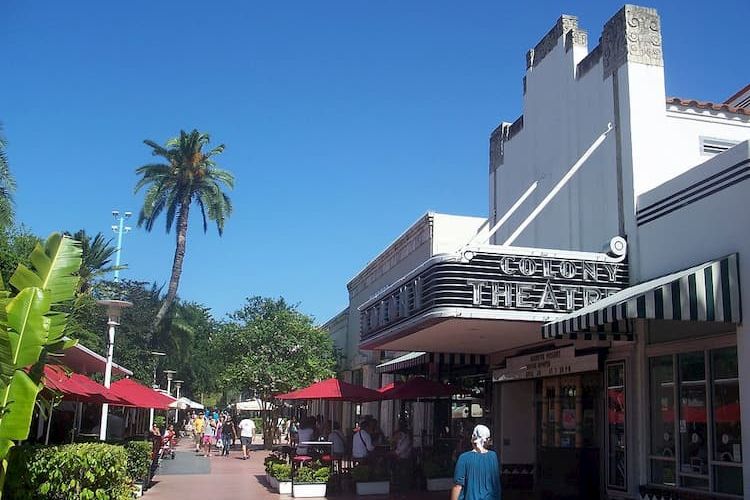 Address: 1040 Lincoln Rd, Miami Beach, FL 33139
Charter bus parking: The Colony Theatre lies on a pedestrian-only pathway, but your charter bus can drop you off close to the theater entrance at the corner of Lenox Avenue and Lincoln Road. Your charter bus can then park along Lenox Avenue, and you can pay the meter or use a mobile app to pay for parking online.
Explore Miami's Most Haunted Places
Make your spooky season (or any season!) extra-special with a tour of Miami's most haunted destinations. Your charter bus can easily take your group from the Biltmore Hotel to the Miami City Cemetery, the Coral Castle, or any other location you want to ghost-hunt in. Give Falcon Charter Bus a call at 1-866-217-2168, and we'll find the right bus to help you relax when you're finished getting scared.